It remains to be seen whether pension funds regain their appetite for higher-fee alternative strategies that have fallen out of favour in recent years
It is easy to forget just how long it can take for an invention to become a pervasive technology. Even the most brilliant idea can take time before it is widely adopted

European markets have clearly shown anxiety about the joint reform programme presented by the two parties that have agreed to form a coalition government in Italy
Two projects designed to boost investment in local 'growth' companies and domestic assets were in the news last month, but for different reasons
Germany's occupational pension association delivered an impassioned defence of the country's second-pillar pension system at its 80th annual conference in Berlin last month.
The IASB's disclosure initiative project has passed many people by. It dates back to 2011, when the board needed something to do after the US refused to adopt IFRS

In fixed income, no-one has ever really known how the research impacts on investment costs

Private responses to my recent article about investors who do 'BS' stewardship have raised two key questions
"A growing body of research shows ESG factors are a material credit risk for fixed-income investors"

We at Wasserdicht like to think that our company has a positive impact around the world as a pump and flood protection equipment multinational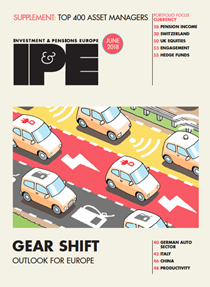 Digital Edition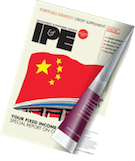 Subscribe to the digital edition of IPE magazine to view the latest issue directly in your browser.