FundForum: Coming to terms with technology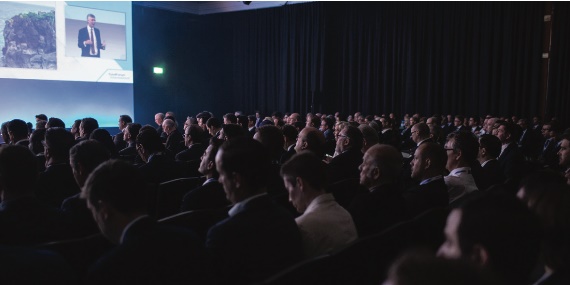 Impending MIFID II rules and the perennial discussions of Brexit implications were, unsurprisingly, strong themes of June's FundForum conference in Berlin.
Brexit symbolism was evident: the Irish Stock Exchange stand was doing a roaring trade in free stuffed bears as it sought to raise its profile among asset managers. 
On the other hand, the team from Invest in Great Britain & Northern Ireland – a UK government initiative to promote foreign investment – had an isolated stand opposite a bank of lifts on the fringes of the action.
It was far too sunny in Berlin for such gloom to hang around, however. Asset managers are a positive group and always on the hunt for new opportunities. This year, that opportunity was digitalisation.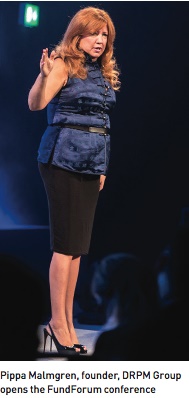 First, IPE spoke to the stock pickers. The investment opportunities offered by new technology might not be as obvious as buying shares in Netflix or Amazon, it emerged. 
Jim McCaughan, CEO of Principal Global Investors , warned these companies might have taken business from traditional suppliers, but they were not producing the same revenues.
"Disruption very often takes away someone else's profits but the disruptor makes a lot less," McCaughan told IPE. "The prime example is Amazon. It's now one of the biggest companies in the US by market value, but it still doesn't make much money. It's on the verge of being the largest retailer in the world without actually making money. But, in the process, it's taken away a lot of the profitability from less-efficient incumbents. 
"I think Uber and AirBnB will be the same – they're disruptors who make businesses less profitable, less prosperous, but they're good for the consumer. They're giving something to the consumer that they couldn't get before. I think that's enormously important."
For asset managers and asset owners alike, these companies present a significant challenge, McCaughan added. If such disruptive companies are making cash-generative assets a thing of the past, where will returns come from?
Technological change is a key theme as managers come to terms with changes inside and outside their industry
One answer, of sorts, could come from the technology used by asset managers themselves. French tech firm Dassault Systèmes is better known for its 3D modelling computer programmes used by car manufacturers and Formula 1 teams, among others. So what was vice-president Guillaume Dufour doing at an asset management conference?
Digitalisation is affecting asset managers' investment processes, research, marketing, and operations
Dufour's full job title, vice-president for the financial and business services industry, goes some way to explaining this. Dassault Systèmes has begun working with asset managers to streamline their often-outdated back office systems, automating tasks where possible, and ultimately driving down costs.
The company partnered with CREATE-Research's Amin Rajan to survey how asset managers have embraced digitalisation. The research explores the "drivers and blockers" of digitalisation in asset management companies. 
Most are still at the early stages, having hardly moved beyond setting up social media accounts – a move that is seen as safe, as it will not disrupt their business models. 
Asset managers need to move on and adopt technology that will disrupt their business models, Dufour argued.
Dufour told IPE at the conference that "80% of respondents see partial or full disruption by digital technology in their industry in the next 10 years. Disruption is happening but little action is being brought so far."
One asset manager not afraid to embrace the future is Unigestion. CEO Fiona Frick was a prominent figure at the conference, speaking on a panel covering digitalisation but also taking time to speak to journalists and delegates about her firm's work in this space.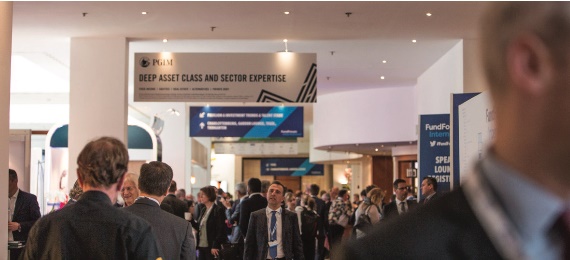 "Digitalisation is not just about one aspect," Frick told IPE. Beginning with research, big data can be used to get more relevant information to feed in to the investment management process. 
"You can also see digital strategies in the investment process: we use optimisation functions and risk models a lot. We've been using machine-learning algorithms, for example."
Unigestion is not alone in these uses of technology – but it has gone further.
"Technology is completely revolutionising marketing," Frick said. "In the past, you would never be able to measure the effect of your marketing. Today you can use Google AdWords and other tools to monitor interest, then you can integrate this feedback into how you do the next marketing push."
Finally, there is the operational side. "In a period where there is pressure on revenues, everything that can help streamline costs and make things more efficient would be useful," the CEO said. "Operational processes in the financial industry are still very archaic. If we can use, for example, blockchain for a less time-consuming process, it would be very useful."
Technology will bring down costs for those asset managers brave enough to push ahead with automating processes. 
Curiously, a number of delegates told IPE that this efficiency drive did not necessarily need to result in job losses across the back office and in sales functions (contrary to the lessons of centuries of technological development). 
Instead, it would free up people to work more closely with clients, improve relationships, and boost other services, they argued. 
Time will tell whether this is proved correct, or the simple cost-effectiveness of machines versus people will win through. If the growth of passive and systematic investing is anything to go by, there may be some tough decisions to be made by service providers.