In contrast to complaints that Brussels's legislation burdens the financial sector, the European Commission may be gratified by the positive response to its flagship Capital Markets Union (CMU) programme. 
Nothing could be clearer. For the financial sector, at least, there is nothing to fear from Brexit. All the UK has to do is to apply to the EU's rules – the crucial term 'equivalence'
The European Commission's project to set up a pension scheme for research and development professionals whose careers take them across EU borders has finally reached its first stages of operation.
The prolongation for 18 months of pension funds' exemption from posting collateral when trading over-the-counter (OTC) derivatives is leading PensionsEurope to seek clarification. 
There is increasing attention in Brussels on company reporting, taxation and offshore financial centres. The G20 and some OECD countries have demanded country-by-country reporting rules for multinational companies with a turnover over €750m
Legislation proposing pan-EU personal pension products (PEPPs) could be tabled in 2017, according to the European Commission
It is widely known that EIOPA is studying the possibility of a new EU legal framework for a pan-European occupational defined contribution pension regime
We at Wasserdicht Pension Funds have been using BIG Asset Management for what seems like an eternity. I have learned two things about BIG over the years
Picking the right approach to global equities can prove more valuable to selecting managers
The former CEO of the Investment Association, the trade body that represents UK investment managers, has made a disruptive proposal on CEO pay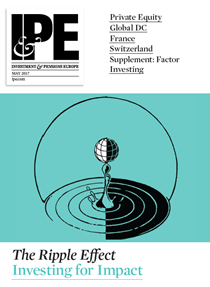 Digital Edition
Registered users are entitled to the first digital issue of IPE with the compliments of the IPE.com team.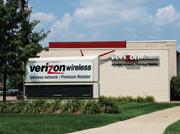 With interest rates rising, the US pension risk transfer market is expected to grow substantially
The US retirement industry faces uncertain times after the Department of Labor decided in March to delay by 60 days the implementation of the so-called fiduciary rule. But many companies have already executed the new rule, and will not go back
In the US, the oldest baby boomers recently turned 70. That is also a turning point for the US pensions industry. In fact, Americans at that age have to start withdrawing from tax-deferred savings plans, or face a penalty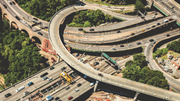 Global pension funds are looking with interest at the $1trn (€960bn) Trump Private Sector Financing Plan for infrastructure construction. It could offer an opportunity for investors seeking stable, cash-generating investments.
Are financial markets too optimistic about the impact of Donald Trump's administration? That is a big unanswered question in the aftermath of his surprise victory in the presidential election
Next year will start with a new initiative in the US pension fund industry – the launch of the first retirement savings plan created by a state for private-sector employees. Washington State is the pioneer with its Small Business Retirement Savings Marketplace, and it will be followed by other states.