The prolongation for 18 months of pension funds' exemption from posting collateral when trading over-the-counter (OTC) derivatives is leading PensionsEurope to seek clarification. 
There is increasing attention in Brussels on company reporting, taxation and offshore financial centres. The G20 and some OECD countries have demanded country-by-country reporting rules for multinational companies with a turnover over €750m
Legislation proposing pan-EU personal pension products (PEPPs) could be tabled in 2017, according to the European Commission
A former director of the European Association of Paritarian Institutions (AEIP) has proposed a new option for occupational pensions that could help the large number of workers whose careers take them across EU internal borders.
Valdis Dombrovskis has assumed responsibility as commissioner in charge of the flagship Capital Markets Union project. But he has also assumed the added complication of the withdrawal of the UK
It will not be the first time that proposed revisions to EU rules affecting finance and pensions get stuck in a logjam between interests groups
Trump and I agree on one thing: liberals and centrists love to whinge. If we are clever, we engage in intellectual self-gratification, showing how well we understand the complexity. If now isn't the time for a big pivot in how we show up in the world, in actions and not just sophisticated banter, when would be?
Last month I met with my old friend Thijs, who is CIO of a large UK corporate pension scheme, working in a small investment office in the UK with an enlightened CEO
Early on Wednesday 9 November we learnt that Donald Trump would be president of the US, and two days later I heard I may have a cancer.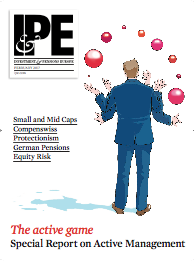 Digital Edition
Registered users are entitled to the first digital issue of IPE with the compliments of the IPE.com team.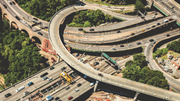 Global pension funds are looking with interest at the $1trn (€960bn) Trump Private Sector Financing Plan for infrastructure construction. It could offer an opportunity for investors seeking stable, cash-generating investments.
Are financial markets too optimistic about the impact of Donald Trump's administration? That is a big unanswered question in the aftermath of his surprise victory in the presidential election
Next year will start with a new initiative in the US pension fund industry – the launch of the first retirement savings plan created by a state for private-sector employees. Washington State is the pioneer with its Small Business Retirement Savings Marketplace, and it will be followed by other states.
Should other university endowments follow the Yale model or is it time to rethink how they invest and take a simpler approach, such as an indexed 60/40 portfolio? That is the big question for NP 'Narv' Narvekar, who becomes the CEO of Harvard Management Company (HMC) in December. 
The defined benefit (DB) pension funds of the companies in the S&P 500 index are in deficit. At December 2015, these were $376.6bn (€337bn) underfunded, according to Citigroup's chief US equity strategist Tobias Levkovich. 
The two presidential candidates disagree on everything except on Social Security, the US federal programme that guarantees basic pension benefits