Letter from Brussels: A warm reception for PEPP
In contrast to complaints that Brussels's legislation burdens the financial sector, the European Commission may be gratified by the positive response to its flagship Capital Markets Union (CMU) programme. 
The Association for Financial Markets in Europe (AFME), which represents Europe's wholesale financial markets, also clearly approves of work on the creation of a single market for personal pensions. It asks that this "be done in close consultation with industry".  
The Pan-European Personal Pension (PEPP) project gets a similar thumbs-up in the response from Better Finance, which represents retail investors. It describes the plan as "a significant step towards fostering retail investment into capital markets". It adds that it would "improve the adequacy of the pensions of EU citizens". 
However, Better Finance also criticises omissions from the Commission's consultation document, including "work on the transparency of long-term retail and pension products, and an analysis of the actual net performance and fees". 
<
It explains that the September 2015 CMU Action Plan stated that "the Commission will ask the [European Supervisory Authorities (ESAs)] to work on the transparency of long-term retail and pension products and an analysis of the actual net performance and fees". 
According to Better Finance, the ESAs have told it that they have not so far received any mandate from the Commission to deliver on this action. 
Guillaume Prache, managing director of Better Finance, adds that PEPPs should include a simple, cost-effective and safe default investment option. This would protect the purchasing power value of pension savings at retirement and during the decumulation phase, he explains. PEPPs would not need to be prohibited from having direct investments in equities and bonds, he continues. The result would be to allow the EU's less financially savvy savers, and those on a low income, to invest in the schemes. His reasoning is that they would be "protected by the default option". 
Better Finance also goes on to disagree with the Commission statement that personal pensions and the PEPP in particular "help households to… get familiar with capital markets". It writes: "Indeed, most current personal pension products do not help them to do so, since they do not allow for any direct investment in equities, index ETFs or bonds, limiting them instead to packaged products that further sever the link between pension savings and real economy investments."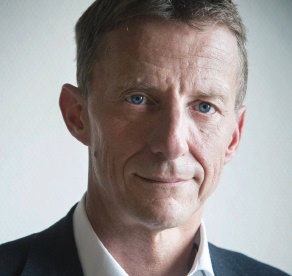 The lobby group also raises the subject of financial advisers, noting that they no longer market direct investments, that is, shares and bonds. "This trend needs to be urgently reversed," it urges.
AFME suggests consideration of auto-enrolment backed by employer contributions as an option in the PEPP part of the CMU programme. This would encourage people to save for their retirement. 
Commenting on the pension sector generally, the association calls for further national pension reforms. Its response also advocates consideration of how to support the development of legal frameworks to underpin national pension systems. 
AFME is of the opinion that there is a clear need for a regulatory framework that encourages institutional investors, such as pension funds managers, to invest in both equity and debt of unlisted SMEs. It notes that the share of equity investments in total investments of insurance companies and pension funds has declined over the last decade. It puts the blame on Solvency II for this "significant shrinking". 
In the field of private pension assets, it notes the need to bridge the growth gap between the EU and the US. It refers to a separate report showing that the US has about €15trn of private pension assets, while the EU has only €4.9trn, of which 75% is in the UK, the Netherlands, Denmark and Sweden. 
Furthermore, in Europe, a much smaller proportion is allocated to risk capital or equity than in the US – 37% Europe versus 53% US. Growth in pension fund assets combined with a change to the allocation of their investments could significantly increase the total amount of investment available for European risk capital for high growth companies, AFME finds.  
Unsurprisingly, AFME opposes interventions by some governments in domestic pension markets, leading to "the effective nationalisation of significant pools of private pensions". Such practices, it reflects, hinder the development of pools of savings that otherwise could be invested through capital markets.  
In addition, the association supports addressing the withholding of tax barriers. The Commission itself in its own text launching its mid-term review, places more emphasis on the problem, estimating the total cost of withholding tax refund processes to be €8.4bn per year.
Other areas covered in AFME's response include the functioning of secondary markets and delivery on the actions already in motion. 
It proposes as policy priorities:
• Support for alternative forms of financing in the pre-IPO phase and for support of SME growth markets;  
• Focus on less developed capital markets and on infrastructure;  
• A regulatory review agenda;  
• Further national pension reforms; 
• Attention to secondary debt markets and tax barriers. 
As announced in its 2017 Work Programme, the Commission intends to have completed its CMU mid-term review by June, aiming to take stock of implementation progress and to identify additional potential measures to improve the financing of the economy.