The tax reform signed by President Donald Trump last December is having quite an impact on the US pension industry

An increasing number of DC plans, including 401(k) schemes, are choosing CITs in the US, according to the latest report from Cerulli Associates
Since their launch in 1981, 401(k) plans have become the preferred employer-sponsored defined contribution retirement plan

Will the movement in favour of divesting from fossil fuels slow down among US pension funds?

Will HSAs become the new IRAs? Some operators in the US retirement industry say so
One of President Donald Trump's promises has been to loosen regulation on all businesses to boost the economy. A casualty could be shareholders' right to vote on executive compensation 
Carillion, the UK construction company that collapsed recently, reminds us, once again, that investment is yet far from being a credible profession

"CFA curriculum material should become more future-oriented and address awkward topics"

As our co-investment partners PensionKøbenhavn found recently, unexpected risks can turn round and bite you
Speaking plainly but respectfully gets results more often than our 'inner fence-sitter' likes to acknowledge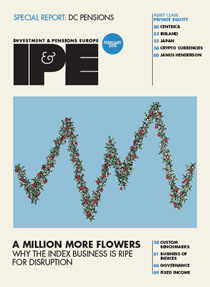 Digital Edition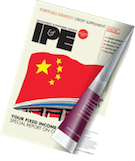 Subscribe to the digital edition of IPE magazine to view the latest issue directly in your browser.
As the risk of a no-deal Brexit comes into focus, attention is turning to ways to mitigate the damage across financial services, including asset management and pensions
The EU's securitisation package has finally passed through the European Parliament and Council. However, the new rules will not be applied until January 2019
The EU's controversial mandate for a radical shake up of financial supervision has received a cool reception from the pensions sector as well as smaller EU members
International investors in the EU have for decades been suffering from woeful dispute settlement proceedings when involved in cases against public authorities
Discussions over the payment of social costs for workers from central and eastern European countries posted temporarily to wealthier EU countries are playing a major role in the attempt to update existing directives
At first sight, the benefits of the European Commission's Pan European Personal Pension (PEPP) regulation proposal seem clear. But it did not take long for commentators to point out the considerable hurdles