What can happen if the largest global asset manager teams up with the largest software company, which also happen to be the first and second largest companies in the world by market cap?
Investors have lost some of their enthusiasm for US REITs – real-estate investment trusts – after their poor performance in the third quarter. From July to September, the FTSE Nareit All Equity REITs index gained 0.5%, compared with a 7.6% return for S&P 500 over the same period. The return of the REITs index has trailed behind S&P 500 by more than seven percentage points for the first three quarters of the year.

How do you fix a pension programme that has liabilities of $67.3bn (€58.4bn) and assets of only $2.3bn? 
Insurance companies hope to play a greater role in 401(k) retirement savings plans if congress approves new rules on annuities
Some 59% of US defined contribution (DC) plans' assets and 47% of Individual Retirement Accounts (IRAs) are invested in mutual funds, with a total of $8.8trn (€7.5trn). Overall, the US mutual fund industry manages about $22trn on behalf of more than 100m investors. 

It has been a busy 18 months for NP 'Narv' Narvekar, who became CEO of Harvard Management Company (HMC) in December 2016. At the end of this month, he will complete HMC's first fiscal year completely under his responsibility 
"Pension funds, insurance companies and policymakers should limit choices to 6-22 option"

Mark Zuckerberg "is a bigger threat to American democracy than Donald Trump", says David Runciman, professor of politics at Cambridge University

The statistics on public market participation by corporations over the past two decades make grim reading. The US had 14% fewer exchange-listed firms in 2012 than in 1975 
In October, I wrote that investors would soon have to choose between backing social justice or going along with authoritarian- ism. I was not expecting that the choice would come so quickly
Digital Edition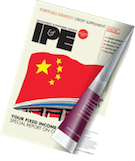 Subscribe to the digital edition of IPE magazine to view the latest issue directly in your browser.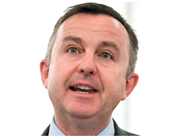 At 49, Brian Hayes is young man by political standards. Having started in Irish politics early with his appointment to the Irish Senate in the mid 1990s, Hayes was elected to the Dáil, the lower house, before he was 30, taking a seat for the Fine Gail party. 
Lieve Wierinck's main political passion is ensuring the EU takes full practical advantage of Europe's excellent scientific base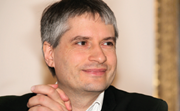 While he derives some satisfaction from advances in green energy and the like, Sven Giegold is unhappy that most global investment can still be classed as environmentally unsustainable.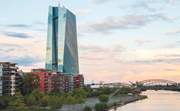 Are non-peforming loans an investor's dream come true? Or do they represent immeasurable risks?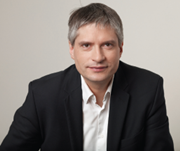 Tensions are rising in Brussels as the EU institutional mandate approaches its end ahead of the Parliamentary elections in May 2019, and the Commission has already ceased issuing new proposals in the absence of legislative time. 
The race is on to complete the EU's flagship Capital Markets Union project before the mandates of the Commission and Parliament elapse next year