Insurance companies hope to play a greater role in 401(k) retirement savings plans if congress approves new rules on annuities
Some 59% of US defined contribution (DC) plans' assets and 47% of Individual Retirement Accounts (IRAs) are invested in mutual funds, with a total of $8.8trn (€7.5trn). Overall, the US mutual fund industry manages about $22trn on behalf of more than 100m investors. 

It has been a busy 18 months for NP 'Narv' Narvekar, who became CEO of Harvard Management Company (HMC) in December 2016. At the end of this month, he will complete HMC's first fiscal year completely under his responsibility 

The US pension fund sector is looking at how Oregon progresses with its OregonSaves programme

Could the massacre at a Parkland, Florida, high school be the turning point in the debate about state pension funds' investments in gun makers? 

ESG investing is a hot topic in the US pension fund industry. "One dollar out of five from institutional investors is going into ESG investing"

Prof Jeffrey Pfeffer, one of the most influential management thinkers, was typically direct when I asked him what he thought the underlying problem was: "Companies and investors worry about environmental sustainability reputation but don't care at all about human sustainability."
It is fitting that we launched our 'Purpose of Asset Management' paper in London, not far from 221b Baker Street, the home of the famous fictional detective, Sherlock Holmes. 
The focus of ESG investment has been moving towards the environmental over several years. Topics like green bonds, carbon indices, green ETFs, portfolio carbon footprinting and decarbonisation are making headway
It is impossible to know how today's CIOs will look back on their actions in the 2010s. But, we still have time to avert the worst of runaway climate change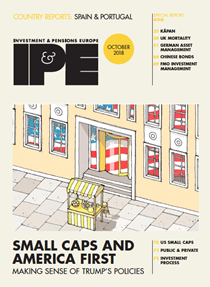 Digital Edition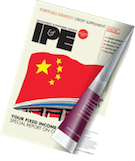 Subscribe to the digital edition of IPE magazine to view the latest issue directly in your browser.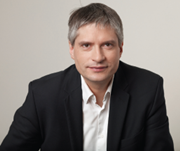 Tensions are rising in Brussels as the EU institutional mandate approaches its end ahead of the Parliamentary elections in May 2019, and the Commission has already ceased issuing new proposals in the absence of legislative time. 
The race is on to complete the EU's flagship Capital Markets Union project before the mandates of the Commission and Parliament elapse next year
Another step by Brussels to ease financing to business across the EU comes with measures to facilitate the cross-border distribution of investment funds
PensionsEurope is concerned about a Brexit 'no deal' and is calling for negotiators to pay heed to the €3.54trn sector's interests
Radical upgrades to the EU's corporate tax base norms have never been so close to fruition
Europe's asset management industry is lobbying against any mandatory guaranteed default option in the third-pillar PEPP proposal