The funded status of US corporate defined benefit (DB) plans is getting better, thanks to investment gains and higher corporate bond interest rates that decrease liabilities. 
Last year was good for hedge funds in terms of raising new money. But at the same time the industry suffered its biggest annual loss since 2011

What can happen if the largest global asset manager teams up with the largest software company, which also happen to be the first and second largest companies in the world by market cap?
Investors have lost some of their enthusiasm for US REITs – real-estate investment trusts – after their poor performance in the third quarter. From July to September, the FTSE Nareit All Equity REITs index gained 0.5%, compared with a 7.6% return for S&P 500 over the same period. The return of the REITs index has trailed behind S&P 500 by more than seven percentage points for the first three quarters of the year.

How do you fix a pension programme that has liabilities of $67.3bn (€58.4bn) and assets of only $2.3bn? 
Insurance companies hope to play a greater role in 401(k) retirement savings plans if congress approves new rules on annuities
Fund management is a pretty opaque profession, and no aspect more so than the way investors hold the management of investee companies accountable

"Time to invite brown corporates to the green bond party"

Donald Trump is not the only US leader to ignore the climate emergency. BlackRock's 2019 letter to companies, timed to coincide with Davos, it was equally silent on the crisis

The deadline for national implementation of the IORP II directive passed this January
Digital Edition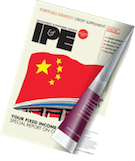 Subscribe to the digital edition of IPE magazine to view the latest issue directly in your browser.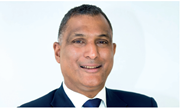 Describing himself as "the most senior elected Brit in Brussels" and speaking ahead of 29 March when he and the UK's 72 other MEPs were set to relinquish their mandate in the European Parliament, Syed Kamall is keen to speak about matters other than Europe.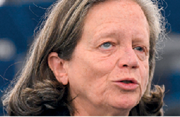 One of the knottier issues in Brussels at the moment is the future of the European supervisory authorities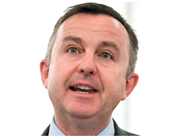 At 49, Brian Hayes is young man by political standards. Having started in Irish politics early with his appointment to the Irish Senate in the mid 1990s, Hayes was elected to the Dáil, the lower house, before he was 30, taking a seat for the Fine Gail party. 
Lieve Wierinck's main political passion is ensuring the EU takes full practical advantage of Europe's excellent scientific base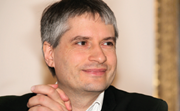 While he derives some satisfaction from advances in green energy and the like, Sven Giegold is unhappy that most global investment can still be classed as environmentally unsustainable.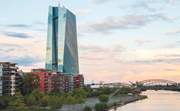 Are non-peforming loans an investor's dream come true? Or do they represent immeasurable risks?