Should those who invest through 401(k) retirement plans have greater access to private equity? 

US state and local pension funds manage over $4trn (€3.6trn) in retirement assets for 20m active and retired plan members. But most of the funds are in bad financial shape.
Pension funds have essentially one goal – invest and grow the fund for members. But what if money-making investments run afoul of environmental, social and governance practices?
The most significant changes to US retirement plans in more than a decade look set to be approved by Congress. On 23 May, the House of Representatives passed the Secure Act – Setting Every Community Up for Retirement Enhancement – by 417-3, and the Senate is also likely to approve it, with President Donald Trump unopposed.

The proxy season was different in the US this time around. Environmental, social and governance (ESG) resolutions – as well as the use of those criteria for investing – are under scrutiny by the Trump administration and the Securities and Exchange Commission (SEC).
The newest trend in 401(k) plans is launching personalised versions of target-date funds (TDFs)

The ESG project is well beyond its childhood, even its teenage years. PRI has been going for 13 years and SRI activity pre-dated it by a decade. 
"It is crucial to remember that the focus on good governance extends to including illiquid and private investment"
When foundations and wealthy individuals launched their Rapid Response-Able Fund (RRAF) in spring 2020, commentators sneered at the "save the world" motivation while others said it would distract attention from the political changes that were needed.

"Principles 3.0 is intended to offer a road map to optimal partnerships in the private equity industry"
Digital Edition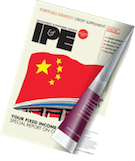 Subscribe to the digital edition of IPE magazine to view the latest issue directly in your browser.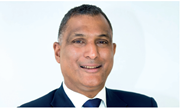 Describing himself as "the most senior elected Brit in Brussels" and speaking ahead of 29 March when he and the UK's 72 other MEPs were set to relinquish their mandate in the European Parliament, Syed Kamall is keen to speak about matters other than Europe.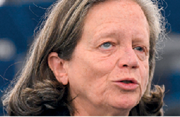 One of the knottier issues in Brussels at the moment is the future of the European supervisory authorities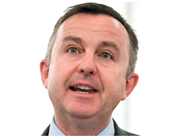 At 49, Brian Hayes is young man by political standards. Having started in Irish politics early with his appointment to the Irish Senate in the mid 1990s, Hayes was elected to the Dáil, the lower house, before he was 30, taking a seat for the Fine Gail party. 
Lieve Wierinck's main political passion is ensuring the EU takes full practical advantage of Europe's excellent scientific base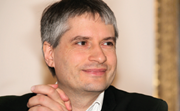 While he derives some satisfaction from advances in green energy and the like, Sven Giegold is unhappy that most global investment can still be classed as environmentally unsustainable.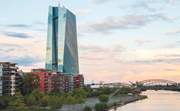 Are non-peforming loans an investor's dream come true? Or do they represent immeasurable risks?