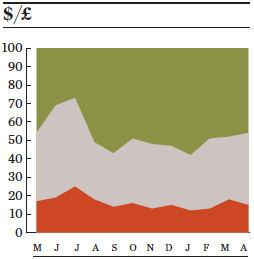 The latest manager poll has two main themes: markets are weak and levels of sentiment are extreme.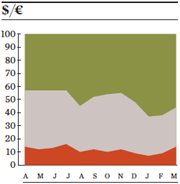 When a shift in sentiment begins, the euphoria does not dull universally; rather, the centre remains lustrous, while the edges are the first to fade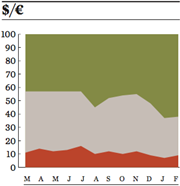 With two full months of post-US election information to sift though, shifts in manager expectations have been as extreme as some reactions to, and rhetoric from, our newest world leader. Even more so than the prior month, the conviction that there will be movements in certain asset classes is surprisingly high.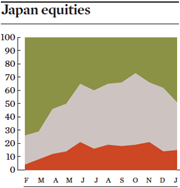 What a difference a month makes. With the previous indicator poll taken days before the US election, this month's results illustrate how managers have digested markets' reactions to the outcome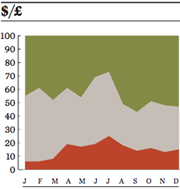 With the US election over, the opportunity of interpreting expectations of managers just prior to it is interesting. There were some interesting changes in the most recent period, but by far the most intriguing was the shifting of expectations to stability in equity markets without significant changes elsewhere.
Summer is over. Gone for the next nine months are the warm nights, and worry-free days…correction, only the warm nights have gone. The worry-free days did not exist this summer, and they still do not.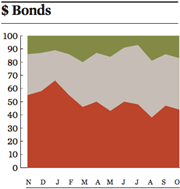 The current survey period captured the end of the summer. The number of managers voicing concern about interest rate policy is high. However, the current environment has yet to reflect the alarms of many major investors and the survey results indicate most managers expect little dramatic near-term movement. Whether it is not yet the season for action, or investors expect the status quo to continue, is yet unclear.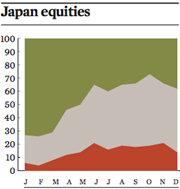 As time passes since the UK's decision to leave the EU, some of the trends of the months prior have returned. This includes: outperforming US equity markets and dwindling faith in US dollar strength against the euro and yen (albeit with some volatility) and in sterling, which continues to drift lower after its post-Brexit decline. Whether managers' expectations have recovered as quickly as these trends is the subject of this month's review.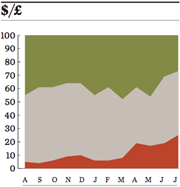 The expectation survey for August was completed in a post-Brexit market environment in which uncertainty was high, but cooler heads ultimately prevailed. Initial reactions caused a rebound in USD strength and an equity market sell-off, which was ultimately short-lived. Nevertheless, disrupted markets will influence expectations and results from the survey reflect managers' concerns towards riskier assets.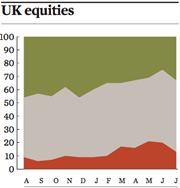 During the survey period, managers experienced a different environment than during the two prior months. The dollar reversed its weakening trend, and commodity prices diverged as oil prices rose, metals' declined, and coming screaming to the forefront of geopolitical headlines was the Brexit vote.