---
Large buyout funds are central to many institutional investors' private equity portfolios
Focusing on more diversified private-market strategies could be a better way for pension funds to achieve their return objectives
Large buyout funds are a staple ingredient in many institutional pension funds' private-equity portfolios. It is easy to see why – pension fund investors often need to write big cheques to keep pace with their allocations, while also maintaining reasonably concentrated portfolios. Therefore, investing with well-known private-equity firms with a history of solid, if not stellar, performance where access is not a problem even for the largest investors in today's fundraising frenzy, makes sense.
The additional allure of co-investment opportunities to help lower the cost of commitments also helps. And there are plenty of options. Funds raising over $10bn (€9bn) constitute a third of the estimated $629bn of dry powder in the US private equity market alone at the end of 2017. These funds were also responsible for a third of all invested capital between 2014 and 2018 (dry powder data includes both buyout and growth equity funds).
Indeed, despite some high-profile large buyout funds underperforming following the global financial crisis, some managers in this segment of the market have continued to do well. Some argue that this is because the larger businesses that these big funds target are more robust and are able to withstand economic headwinds better than their smaller counterparts.
In theory, larger businesses can attract higher-quality management teams, often with senior management experience from public market companies, who can help transform businesses. At the same time, buyout fund executives managing large funds reap the benefit of abundant fee income. This allows them to invest in a larger pool of resources and expertise to provide a decent return for their investors.
If investors expect the world to head into choppier economic waters, larger funds could continue to provide some helpful ballast to a private equity portfolio. But will the performance of large buyout funds, more broadly, persist? In certain cases, possibly, but there are reasons to be sceptical.
First, over time, private equity returns overall have trended downwards, but it is particularly noticeable that large-cap fund returns are trending towards their public market equivalents. On a net internal rate of return basis, pooled 10-year returns for global funds over $10bn as at September 2018 were 13.5%, marginally above the Russell 3000 performance on the basis of the Cambridge Associates Modified Public Market Equivalent. This private-to-public returns comparison methodology evaluates the return that would have been earned had the money invested in private investments been invested in public markets instead.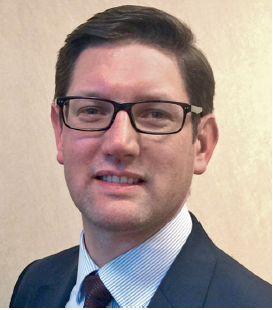 Indeed, as the US public stock universe continues to shrink (the number of listed companies has halved since the highs of 1997), large-cap private equity looks likely to continue to be a proxy for investors' public market exposure.
There are several factors feeding into these longer-term trends. It is no surprise that valuations continue to rise, fuelled by the ever-increasing flow of capital into the asset class as investors seek more alpha from their portfolios than other asset classes can provide.
This is particularly acute at the large end of the market where the competition for good-quality, large assets is intense. Purchase price multiples averaged 10.9 times EBITDA (earnings before interest, tax, depreciation and amortisation). in 2018 for US transactions above $500m in enterprise value, versus 8.5 times for smaller deals in the $200m-499m range, according to S&P mergers and acquisitions data.
Furthermore, limited partners (LPs) have experienced a golden period for distributions in recent years, with record levels of cash consistently returned to investors since 2013. This has added to the pressure to reinvest and keep it 'working'. So big funds have become bigger, and the size of the transactions they are completing has increased accordingly at ever-higher valuations. When the cycle turns, managers are likely to find it harder to achieve their target returns without the tailwinds from the public markets, and the corresponding benefit of multiple uplift as a value-creation tool in the same way they have enjoyed for the past 10 years.
If not large-cap buyouts, there are several alternatives to consider for pension fund investors with significant allocations to private equity. These include, for example small and mid-market strategies, sector-focused or emerging funds with the ability to also execute co-investments.
The data shows that return dispersion for smaller funds is wider than for their larger cousins, meaning that the opportunity to outperform is greater the further down the private-equity food chain you go, albeit with a correspondingly higher level of risk.
Smaller funds tend to be less tied to the broader market. For example, US funds of less than $350m had a correlation of 0.38 with the S&P 500, compared with 0.62 for funds $10bn or more. Furthermore, specialist firms that focus on one or two sectors, on average outperform their generalist peers in those sectors, often by a significant margin.
"Identifying these opportunities is a challenge and requires investors to commit both time and resources… For those willing to make that investment the benefits have the potential to be meaningful"
That said, sector funds, by their nature, tend to be smaller (with some notable exceptions in the technology sector) so access to the best opportunities at scale is not straightforward. Getting to these managers early is key and investors with the skillset to assess emerging managers successfully will serve their portfolios well. With strong manager-selection skills, the rewards of orienting a pension fund's private equity portfolio away from the large-caps can potentially be harvested.
Co-investment is also a useful tool for lowering costs and increasing exposure to high-conviction managers and strategies, which also applies at the lower end of the market, where co-investment is increasingly being offered. The underlying exposures will be truly differentiated and diversifying from that of its public market portfolio.
Identifying these opportunities is a challenge and requires investors to commit both time and resources. Pension funds often lack large investment teams with the capacity to scour the universe of global opportunities to find managers with the potential to achieve outsized returns. For those willing to make that investment the benefits have the potential to be meaningful.
No doubt some large buyout funds will continue to buck the trend and perform well relative to benchmarks. However, pension funds thinking through what to put on the menu for their private equity budgets may want to reconsider their weighting to large-cap buyouts. Focusing on more diversifying private-market strategies could be a better way to achieve their return objectives.
Dan Aylott is managing director, private investments, in the European pensions practice of Cambridge Associates