The Paris climate summit has pointed the way towards a low-carbon future, with efforts to mitigate climate change, writes Jonathan Williams. But what can investors do to move beyond simply measuring their carbon footprint?
Last December's UN Climate Change Conference (COP21) in Paris recommended that asset owners invest in climate-change mitigation. Against a growing consensus that limiting global temperature increases to less than 2°C might prevent catastrophic change, the question facing the investment community is how to achieve a satisfactory return in a 2°C world.
Numerous initiatives, from the Montreal Carbon Pledge to the Portfolio Decarbonization Coalition, have sought to address the elements required for a climate-aware portfolio, whether by encouraging investors to assess the CO2 output of holdings or curb their exposure. But to design a portfolio aligned with governmental and global climate goals, investors will need to consider a raft of measures currently being analysed by various experts.
A research paper by Mercer, 'Investing in a Time of Climate Change', does not address the ideal portfolio construction, but measures how markets would be affected by mitigation to 2-4°C above the pre-industrial average. It concludes that the changes required in a 2°C scenario are not "punitive" and would not have a negative impact on a well-diversified investor between now and 2050. The results seem to surprise even the authors, who note: "This finding is counter to a relatively common view that a rapid transition towards a low-carbon economy would come at a significant financial cost to investors."
The paper proposes that higher exposure to emerging markets, infrastructure and other real assets such as agriculture and forestry will stand investors in good stead in the 2°C scenario, basing this estimate on a 56% fall in emissions by 2050 based on 2010 levels. However, the scenario also works on the basis that emissions will peak by 2020, which is unlikely when China is aiming for a 2030 peak.
In light of such assertions, it is easy to understand why investors are reconsidering their exposure to certain industries, such as carbon energy producers.
In December 2015, AP2 completed its second round of divestment from utilities, selling stakes in 28 companies – or roughly a quarter of its energy portfolio. Eva Halvarsson, AP2's chief executive, says the step reduced financial risk. "Our potential for generating value over the long term is greater if we invest in other companies instead," she reasons.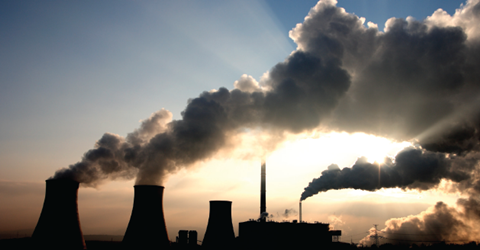 Other asset owners have made similar moves, notably the Norwegian Government Pension Fund Global, which in May 2015 sold its stakes in companies generating above 30% of income from coal following a parliamentary vote. KLP, responsible for the pensions of Norwegian municipal workers, took a similar step to divest companies drawing over half of income from coal in 2014, allocating to renewables instead.
Reducing stakes in coal has arguably been far-sighted due to the global decline in commodity prices, which has hit export nations hard, including Australia. Coal leaving Australia towards the end of 2015 was shipping at about $50 (€46) per metric tonne, the lowest price seen in eight years, hitting the share price of companies like Glencore.
But the real challenge facing investors is not ethical, but one of data. In a system reliant on accurate inputs, the recording of emissions is weak. The scandal that engulfed Volkswagen deficiency in 2015 illustrates this.
There is a plethora of metrics for investors – from shared and avoided emissions, Scope 1-3 carbon emissions and direct and indirect C02 – sometimes without the common language required to properly compare and contrast.
Eric Borremans, a vice-chair of the Institutional Investors Group on Climate Change (IIGCC) and sustainability expert at Pictet Asset Management, says the lack of common vernacular was the biggest challenge as the IIGCC set out to host a series of debates over the course of 2015. "We had to come to the conclusion that we had no common language, that everyone was using different words to talk about the same things."
Reports such as Carbon Compass, supported by IIGCC, the Two Degree Initiative and Deloitte, spell out the uses of metrics developed to date, but also examine what in the data could be of use to investors.
Borremans warns that metrics cannot be seen as a silver bullet. "Investors also need sector and company-specific data to guide top-down and bottom-up investment decisions and to engage with companies which are laggards in their industry," he says.
The absence of data from laggards, and reporting inconsistency, are some of the hurdles, according to Julie Raynaud, the lead author of Carbon Compass. "Providers have estimation techniques to fill in the gaps. However, the results will be more uncertain – and we believe that a single figure provides a fake sense of security," she argues.
Academic attempts to develop a 2°C-friendly portfolio are still in their infancy, but a working paper by the Two Degree Initiative, supported by the European Commission and French government, has come up with proposals on how to achieve it.
A sample portfolio outlined in a report from October 2015, 'Assessing the Alignment of Portfolios with Climate Goals', looks at how the Stoxx 600, S&P 500 and MSCI World indices would be affected. It found these indices underweight renewables by a third, according to the authors' own methodology on how they would need to be modified to accommodate the 2°C target, and that they overweight coal-fired power by 7-16% and oil and gas production by up to 14%. Its model portfolio outperformed the undiluted MSCI World, backdated to 2012, with a tracking error of 0.97%.
Additionally, the Two Degree Initiative suggests that a greater focus on companies' research expenditure is needed in order to achieve the 2°C target, which would require exposure to so-called "breakthrough zero-carbon technologies" that is "generally unachievable" through large listed companies alone.
While there is nothing close to an 'ideal' 2°C portfolio, experts are pointing the way towards a future with greater emphasis on emerging technologies, while the Two Degree Initiative identifies that the MSCI World is underweight to renewable energy and both hybrid and electric car manufacturers. Work will continue, but those looking to reach the goals set by COP21 can do worse than to move beyond measuring their carbon footprint and encourage companies in which they hold shares to lower emissions.