Finance minister aims to facilitate more private savings for retirement

Norwegian municipal pension fund watches for local government reform impact

Norway's largest municipal pension fund Oslo Pensjonsforsiking (OPF) produced a 2.8% value-adjusted return on customer funds in the first three months of this year.

Norway's oil fund manager to approve UK bank's remuneration policy move on Thursday 

Finance ministry also rules out divestment from oil and gas assets but confirms equities allocation will rise to 70%

NBIM reports third-best quarterly performance in sovereign wealth fund's 21-year history

Norway's oil fund manager will talk to peers about remuneration principles

Council on Ethics to meet with indigenous people affected by controversial pipeline

Plus: Bergen pension fund doubles annual return; Finnish pension funds add 4.2% in 2016

Behaviour-based exclusions boosted returns, while product-based blacklisting lost money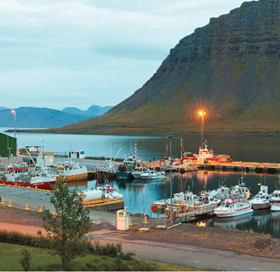 Icelandic funds are looking to step up their foreign exposure now that exchange controls are being lifted. But they are in no rush
Can Nordic pension funds use their experience with private equity to build private debt portfolios? Carlo Svaluto Moreolo reports
Pension providers are venturing outside their traditional markets, reflecting changing career patterns, writes Rachel Fixsen
As Finland prepares to transfer responsibility for pension liabilities away from the state towards the private sector, Reeta Paakkinen looks at possible outcomes for provision and contributions
Jukka Reijonen, head of real assets at Etera, the Finnish occupational pension insurance company, talks to Reeta Paakkinen about the fund's investment portfolio
Aage Schaanning, CFO at Kommunal Landspensjonskasse talks to Rachel Fixsen about the challenges it faces in the new commercial and regulatory landscape of Norwegian pension provision
Sweden's Premium Pensions Committee wants new pension savers' contributions to go straight to AP7's Såfa balanced default option as part of reform proposals, writes Rachel Fixsen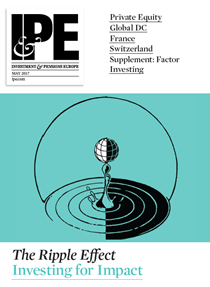 Digital Edition
Registered users are entitled to the first digital issue of IPE with the compliments of the IPE.com team.