New chairs for AP1 and AP3, along with three new deputies and 12 new board members across the €126bn system
Pablo Bernengo will join the SEK341bn state pension buffer fund from his current CEO role at Öhman Fonder in November

Also: AP7 hails climate change actions by German firms RWE and BASF to address lobbying concerns 

KPA Pension's Britta Burreau presses social affairs minister to address issue as data shows women's pensions only 67% of men's
The Swedish Investment Fund Association claims changes to the third-pillar Premium Pensions System will reduce competition and limit choice for savers

Swedish provider's equity reshuffle has reduced the carbon footprint of the portfolio by 20%, as it cuts oil sands and coal-related companies
Consortium including Sampension and Unigestion completes purchase as Danica reports strong first-quarter performance

AP funds 1-4 to be given more flexibility to lend to real estate and holding companies they invest in

Sweden's largest pension funds have been thrust into leading roles in a money-laundering scandal over the past few weeks, as Swedbank was raided by fraud investigators and forced to fire its CEO.
Government-supporting Vänsterpartiet also moves for the Premium Pension System to become optional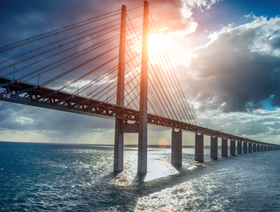 Is the Nordic dream of a unified Danish-Swedish pensions market over?
Nordic institutions maintain an innovative diversification path
Gustav Karner cleans out old medicine at the pharmacy pension fund, as attention turns to cost cutting
Reform of the Premium Pension System aims to root out poor management practices and make the system sustainable
How to formulate evidence-based pension reform proposals in 10 weeks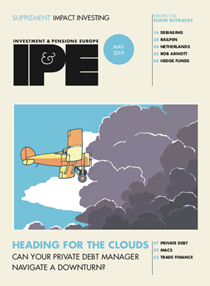 Digital Edition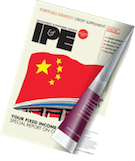 Subscribe to the digital edition of IPE magazine to view the latest issue directly in your browser.