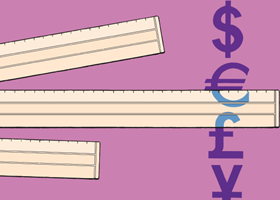 A large proportion of institutional investors' costs remains opaque. Will a new UK initiative change this?
Trustees need to think about market volatility and employer covenants in light of Brexit
Are regulated apportionment arrangements the answer for insolvent employers?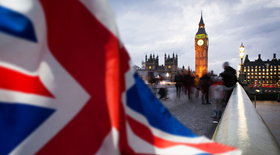 Aviva, Legal & General and Prudential urge government to keep local rules in place after Brexit

IASB proposes new financial performance measure; ICAEW calls for maintainance of accounting standards
UK DB funds could dodge controversial rules by renegotiating scheme rules, say consultants
There is a strong risk that Germany's pensions reform becomes neither a stunning success nor a stunning failure, but just adds to the complexity of German workplace pensions
It is understandable that investors are nervous. Not only are valuations stretched in many markets but there seems to be a significant threat of military conflict
Digital Edition
Registered users are entitled to the first digital issue of IPE with the compliments of the IPE.com team.
Discussions over the payment of social costs, including pension rights, for a large cohort of employees from central and eastern European countries posted temporarily to work in wealthier EU countries are playing a major role in the attempt to update the existing Posting of Workers Directives

At first sight, the benefits of the European Commission's Pan European Personal Pension (PEPP) regulation proposal seem clear. But it did not take long for commentators to point out the considerable hurdles

The European Commission's "further steps to drive forward the Capital Markets Union (CMU)" outline nine new priority legislative actions to solve the EU's long-term cross-border investment challenge

Strong words on Brexit are flying in political circles. But behind the theatre, concerns about the future of London's fund management sector are emerging

In contrast to complaints that Brussels's legislation burdens the financial sector, the European Commission may be gratified by the positive response to its flagship Capital Markets Union (CMU) programme. 

Nothing could be clearer. For the financial sector, at least, there is nothing to fear from Brexit. All the UK has to do is to apply to the EU's rules – the crucial term 'equivalence'

The European Commission's project to set up a pension scheme for research and development professionals whose careers take them across EU borders has finally reached its first stages of operation.

The prolongation for 18 months of pension funds' exemption from posting collateral when trading over-the-counter (OTC) derivatives is leading PensionsEurope to seek clarification. 

There is increasing attention in Brussels on company reporting, taxation and offshore financial centres. The G20 and some OECD countries have demanded country-by-country reporting rules for multinational companies with a turnover over €750m

Legislation proposing pan-EU personal pension products (PEPPs) could be tabled in 2017, according to the European Commission

A former director of the European Association of Paritarian Institutions (AEIP) has proposed a new option for occupational pensions that could help the large number of workers whose careers take them across EU internal borders.

Valdis Dombrovskis has assumed responsibility as commissioner in charge of the flagship Capital Markets Union project. But he has also assumed the added complication of the withdrawal of the UK

It will not be the first time that proposed revisions to EU rules affecting finance and pensions get stuck in a logjam between interests groups

Pressure to clean up the financial sector has led to copious legislation from Brussels. 

There are plenty of indicators of rising pressure to advance ethical standards across the financial sector. One outcome takes the form of mountains of clean-up legislation, including from Brussels. 

Inadequacy of European national court systems in the financial sphere is due for overhaul. Upgrade is necessary if the EU's capital markets union programme (CMU) is going to get anywhere, according to a high-status paper

Legislative moves to support the EU's European Fund for Strategic Investments (EFSI) are being rushed through Brussels. But, so far, evidence of any torrent of fund movement by the institutional investment sector across EU frontiers has yet to emerge.

Conflict continues to simmer over the issue of passport rights for non-EU-domiciled hedge funds across the EU

It is a case of tackling one challenge after another in the Capital Markets Union (CMU). According to the European Commission, the present morass of different national insolvency rules creates a barrier to the flow of capital across the EU. 

IORP II may have cleared the European Parliament's committee stage but amendments tabled to the second directive covering occupational pensions since 2003 are so radical that it would be unwise to forecast its future.