This months' figures were collected before the successive stock-market slumps.
Asset Allocation
So much new information has surfaced since that the statistics have lost their value before they could even be published. However, since the COVID-19 virus was the leading cause of recent developments on financial markets, it seems fair to assume that analysis of the course of the pandemic is a worthy replacement.
If the number of active cases of a virus was charted in time, the result would be something like a bell curve. In the first phase, after a long tail, when knowledge about the virus is spreading and tests are designed, the number of cases rises exponentially. In the second phase, knowledge slows down the number of new cases up to the point where the case count reaches its summit.
In the third phase, a treatment is found and implemented, bringing the number of new infections from a single old infection to an average of one. In the fourth phase, the number of new infections from a single old infection goes below one and the virus is contained. The curve of active cases is still rising globally, also on a log-scale, indicating that we are still in the first phase.
Country Allocation
The global curve consists of national curves. They are of a similar shape, but with different timing and with a summit of a different height. The height of the summit is determined by the timing and efficiency of the government's response.
According to some sources, Japan, Taiwan, Singapore, Thailand and Hong Kong reacted well and quickly, using the lead time for preparations, quarantine measures and testing. China did not have any lead time but stopped the virus outside Hubei.
Italy, Iran, Spain, France, Germany, the US and Switzerland had an even longer lead time but did not use it properly and the number of active cases has grown exponentially.
Some hot spots have been quarantined, like Veneto in Italy or Creil in France, but the virus still escaped. It is now present in most countries, although where it appears absent or less common may be due to poor reporting.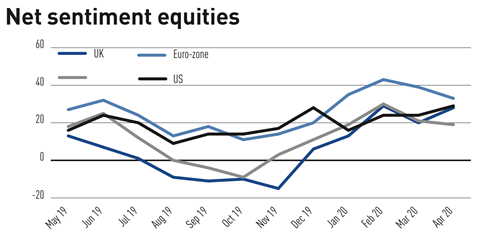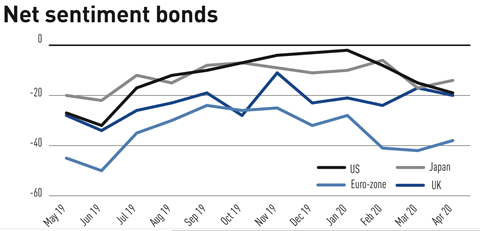 Peter Kraneveld, international pensions adviser, PRIME bv
To read the latest IPE Digital Edition click here
Supporting documents
Click link to download and view these files