Overcoming COVID-19 and ensuring no recurrence is proving to be a formidable challenge for the global economy. The worst may still lie ahead. Even health systems in developed markets are creaking at the seams with the second and third waves of the pandemic. More transmissible mutations of the virus are making the task even harder.
Yet the advent of vaccines has given confidence that the world is approaching the end game when it comes to this crisis. But the sheer scale of the roll-out required means it may take well two years to cover the globe. That suggests countries seeking to find the balance between opening up economies and protecting the vulnerable should examine other options.
There have been many advances in COVID-19 treatment so it is not only the vaccines that should give us hope. A recent Cambridge University study by scientists including Dr James Thaventhiran (full disclosure, my first cousin) has found conclusive evidence that the anti-viral drug remdesivir is an effective COVID-19 treatment1. The use of remdesivir is probably the reason why both then president Trump and Rudy Giuliani, his attorney, appeared to emerge from hospital fighting fit after an early COVID-19 diagnosis.
Remdesivir was originally developed to treat hepatitis C and subsequently tested against Ebola. However, results from clinical trials on COVID-19 were inconclusive, and last October, the World Health Organization (WHO) announced that the drug did not significantly reduce mortality rates. However, points out Thaventhiran, mortality is a combination of factors. Most importantly not only the unchecked viral replication, but also the response of the immune system.
A clinical trial that looks only at remdesivir's impact on mortality will have difficulty distinguishing between these two factors: "This limits our ability to ask the simple question: 'how good is remdesivir as an antiretroviral?'," Thaventhiran wrote. The problem he continued, was that in Europe and the US, patients were being admitted to hospital when symptoms were advanced. They were often being admitted straight to intensive care units as a result of their immune systems overreacting to the presence of the COVID-19 virus. As a result, there had been no analysis of the effectiveness of remdesivir purely as an anti-viral drug.
The Cambridge team examined the case of a 31-year old man with X-linked agammaglobulinemia (XLA), a rare genetic condition that affects the body's ability to produce antibodies and hence fight infection. He tested positive for COVID-19 and after unsuccessful treatments with hydroxychloroquine and azithromycin, commenced a 10-day course of remdesivir. Within 36 hours, his fever and shortness of breath had improved and his nausea and vomiting ceased. He was discharged after 10 days treatment, but a week after discharge, the patient's fever, shortness of breath and nausea returned he again tested positive with progressive lung inflammation. The patient was then given a further 10-day course of remdesivir and once again, his symptoms improved and he was eventually discharged, no longer symptomatic.
The analysis included frequent measurements of the immune system reactions including quantities of other immune cells that contribute to fighting infection. The key conclusion was that the dramatic response to the drug on a repeated challenge, suggests that it can be a highly effective treatment, at least for some patients. The patient's virus did not show any evidence of the development of resistance mutations – an important finding considering the recent descriptions of novel COVID-19 viral variants. Remdesivir, they concluded is likely to be most beneficial when administered early in infection. That is before the virus is able to trigger a potentially catastrophic immune response.
A single patient study of this type must be scientifically validated. The data in this study can aid the design of randomised control trials that are seen as the gold standard of proof of efficacy. That may take time for a definitive conclusion to be reached. The key challenge with COVID-19 though, Thaventhiran says, is that most people who get infected get better with no treatment. Using any antiviral drugs early on means that doctors might end up treating many people that with hindsight, did not need treatment. As there are always risks, albeit low, of side effects in any drug treatment, these need to be weighed against the benefits.
The existence though, of anti-viral drugs such as remdesivir that can be proven to work against COVID-19 is a factor that should aid countries seeking to open up their economies while protecting the elderly and the immune-compromised.
It will take potentially years for vaccines to be globally distributed, particularly in rural areas of emerging market countries. It is also still not clear how long the vaccine efficacy lasts. Opening up economies as the vaccines are rolled out is going to be a delicate operation for each country.
Unfortunately, many, including the UK and the US, have had populist leaders who were prepared to either ignore science altogether, as in the case of president Trump or, as with UK prime minister Boris Johnson, adopt a policy of rule by soundbites. Johnson flip-flopped across strategies with ludicrous boasts of "world class track and trace" systems that proved to be ineffectual.
Each country clearly needs to design an end game strategy that suits its own circumstances. Countries such as New Zealand, Australia and South Korea have managed to keep infection rates low or close to non-existent within populations but at the expense of closing their borders. These could conceivably have the ability to open their borders and their economies more rapidly without having to wait for complete roll-out of vaccinations across all the population if the results for remdesivir are confirmed.
An effective track and trace system would be able to locate contacts and offer an early treatment of remdesivir. It should perhaps be aimed at those most vulnerable such as the elderly, obese and diabetics. In countries such as the UK, where track and trace has proved to be ineffectual and infection rates are high, remdesivir and other future anti-virals may have little to add in the short term. But early diagnosis of symptoms could lead to early treatment for those seen as at high risk.
Price should not be an issue when it comes to the use of remdesivir. Gilead, the manufacturer, has set the price of remdesivir in the thousands of dollars for developed markets. But it has collaborated with Indian and Pakistani generic drug makers to supply remdesivir in developing countries at prices lower than $100 (€82). Such an approach may not do wonders for Gilead's share price (no movement was seen on the date of the announcement) but it could do wonders for COVID-19 sufferers.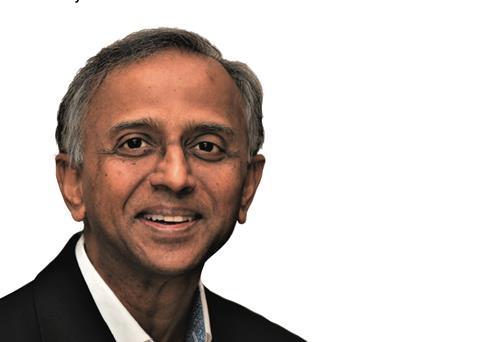 1 Buckland, MS et al. Successful treatment of COVID-19 with remdesivir in the absence of humoral immunity, a case report. Nat Comms; 14 Dec 2020; DOI: 10.1038/s41467-020-19761-2
Joseph Mariathasan is a contributing editor to IPE and a director of GIST Advisory