Laurent Jacquier Laforge and Matthew Kiernan discuss the potential impact of climate change on investment decisions and explore strategies that could reduce exposure to firms with large carbon footprints
Asset management players need to consciously and systematically address secular global mega-trends in their security selection and portfolio construction processes. None of those is more critical than climate change, and the necessary global industrial restructuring towards a lower-carbon economy. The question, of course, is how best to do so.
Investors are aware of the current and future impacts of climate change on the financial performance of their portfolios and society's broad interpretation of their fiduciary responsibilities.
It is not enough for asset managers to observe companies through the prism of financial data only. Although such information reflects the past, it does not identify inflection points and non-linear changes, which are frequent with new technologies and globalisation. One striking example is Nokia, the leader in mobile terminals in the early 2000s, reduced to a minor player after it failed to anticipate the transition to smartphones.
Over the last 15 years, the emergence of socially responsible investing (SRI) has accelerated the integration of non-financial criteria into corporate analyses. In addition to these environmental, social and governance (ESG) criteria, however, we felt it essential to consider the companies' capacity for innovation and adaptation. That is the aim of 'strategically aware investing', as adopted by La Française through its partnership with Inflection Point Capital Management (IPCM). This approach is suited to the requirements of the energy transition, and strikes a chord in the run-up to the 2015 Climate Change Conference (Cop21) to be held in Paris.
Investors and listed companies are under pressure. Both companies and asset owners are being pressed by their stakeholders to reduce their carbon emissions. The Harvard student protests calling on the university to divest funds from corporations in the fossil fuels sector is one recent example. The Stanford University endowment, among others, has publicly declared that it will divest from its coal holdings. An even clearer illustration came this month from Norway, where the parliament has voted to ban the NOK7trn (€793bn) sovereign-wealth fund – the world's largest – from investing in coal-intensive companies (defined as deriving more than 30% of its revenue from coal).
Companies' capacity to adapt to this new reality will therefore be a key factor, and for us their ability to do so, both strategically and operationally, is a forward-looking test of their overall management quality.
When Tesla Motors was launched in 2003 with the project of creating an electric sports car, there were a few laughs. Today, however, its turnover exceeds $3bn (€2.6bn) and its battery storage mega-project is to be a real disruptor and game-changer for the entire energy industry.
"The emergence of a low-carbon economy is creating asset management opportunities as well as new risks, such as potentially stranded fossil fuel assets"
We believe that we have already entered a period of transition and industrial restructuring, where only the innovative and adaptable companies will survive. For precedents, recall the beginning of the twentieth century, when few anticipated the rise of the car industry and its effect on railways, which changed the composition of the New York Stock Exchange in less than two decades.
But difficult as it is to figure out what the future will be like, we are better equipped than a century ago to face it. We now know that some innovations that may seem marginal, unrealistic, and irrelevant can be adopted in a few years and totally transform the landscape and way of living, from cell and smartphones to social media or wind and solar energy.
So, the emergence of a low-carbon economy is creating asset management opportunities as well as new risks, such as potentially stranded fossil fuel assets. Increasingly competitive renewable energies are making it possible to consider investments that are both vital to containing climate change and offer the potential for better financial performance. But it remains to be decided how exactly to build a compelling value proposition for clients.
One solution might be to choose passive management products based on 'low carbon' indices, which underweight the least efficient companies in terms of carbon management. It is an interesting approach, but one with no significant impact. We know that stock exchanges reflect the past and can diverge from the real economy, and so should be relied upon with care: as an example the S&P 500 has an 8% exposure to the oil and gas sector, compared with the sector's 3% share of the US economy. Passive indices also have the limitation of lacking the potential for either financial outperformance, or, as a practical matter, direct engagement with portfolio companies.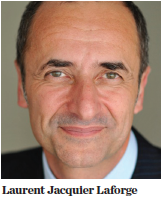 A second approach is a radical one: divesting from all companies with exposure to this problem. This 'fossil-free' option has the merit of drawing attention, but it has little practical impact, since the divested shares are purchased by another, presumably less climate-aware, investor. Indeed, if divestment gains sufficient critical mass, it could actually depress the share price of the divested companies, making them attractive to others.
Blanket, wholesale divestment also introduces serious portfolio biases, and, largely for that reason, it is universally rejected by professional chief investment officers. Like passive low-carbon indices, this approach precludes potentially effective engagement with companies.
There is, however, a third avenue: the 'carbon zero' strategy. The investment thesis is simple: companies able to manage the risk and benefit from the opportunities of climate change are responsive and agile, in other words better managed, and therefore able to out-perform their competitors in the medium and long-run. With a view to creating a net 'carbon-free' portfolio, companies with the lowest carbon footprint within each sector should be selected. On top of this best-in-class approach, we are considering evolution among existing listed big players, and looking at companies in transition.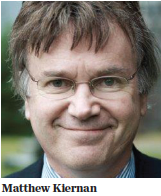 When a major electricity producer starts to shift its production model to alternative sources, it has a massive impact on carbon footprint, often more than the emergence of brand new technology which will take time to deploy. Or when a company like Schneider Electric, with annual revenues of €24.9bn, generates 40% of it from clean-tech, the influence on energy transition can be significant. This best-in-class approach is supplemented by investments in pure-play solution providers, whose business model is based on the reduction or prevention of carbon emissions, and which will act as negative carbon contributors in the portfolio.
The combination of these three business types in a single portfolio can therefore meet at least three objectives simultaneously: searching for superior financial performance, helping accelerate the transition to a lower-carbon economy, and working towards a zero-carbon profile itself in the process.
Laurent Jacquier Laforge is equity CIO at La Française Inflection Point and Matthew Kiernan is founder and CEO of Inflection Point Capital Management