The president of Japan's €1.3trn Government Pension Investment Fund (GPIF) reflects on the challenges of century-long stewardship
Interest rates in Japan have hovered around zero for about two decades. Since 2016, they have been negative. Now, Japan's central bank, the Bank of Japan, is warning that what it calls "super-low" rates are here for at least another year.
Japanese investors, including the world's largest superannuation entity, the Government Pension Investment Fund of Japan (GPIF), have lived through – and continue to manage investments – in this low rate environment.
In the rest of the world, watching as benchmark yields breach the zero level and stay there, the daunting prospects ahead are only now starting to enter the collective consciousness of investors.
GPIF clearly has learned some valuable lessons. At an interview with the fund's unassuming president, Norihiro Takahashi, in Tokyo, IPE wanted to know how he might advise other pension funds having to grapple with a new reality. Takahashi says as he breaks into a gentle laugh: "That is a difficult question!
It is not just the Japanese central bank. The ECB and others have been forced to reduce their policy interest rates. That is because of the state of the economic situation in the world.
It is necessary for central bankers to cut interest rates. Generally speaking, pension funds and their chief investment officers have been struggling to gain profits." There is no prescription, Takahashi concludes, that he can offer other pension funds in how they might deal with the conundrum.
Much, he says, depends on the liabilities and the structures of individual pension funds: "GPIF has time before it will start to make significant pension payments.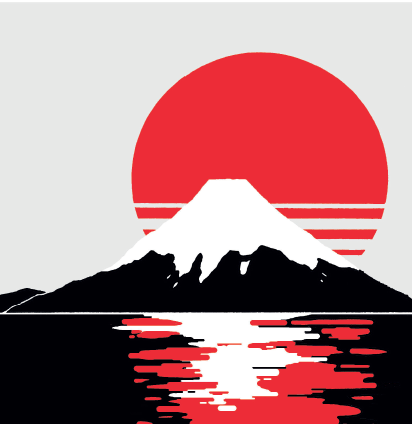 For us, the focus is on long-term sustainable returns." Other funds, he says, might take a different approach. They might, for example, invest in different asset classes to achieve a higher rate of return.
GPIF is not like "other" pension funds. Takahashi uses the description "unique" several times during our meeting. GPIF is unique in terms of its sheer size, he says.
At 31 March 2019 it had ¥159.6trn (€1.36trn) in assets under management. It is also unique in the legal restrictions it is subject to. For instance, it is prohibited from investing directly in companies. And it is unique because it has been mandated under legislation to manage a 100-year investment mandate, extending over three generations of Japanese citizens.
The course for this financial leviathan was originally set in the Japanese market, where it was required to invest mainly in Japanese government bonds (JGBs). Then, the portfolio of domestic bonds made up about two-thirds of its assets; domestic equities 11%; foreign bonds 8%; foreign equities 9%; and short-term assets 5%. That changed from October 2014 when the Japanese government
Widening the reach quietly acknowledged the impact of the low-rate environment on returns. GPIF was authorised to reweight its portfolio construction to increase diversification into other assets and into overseas markets.
The decision freed GPIF from the shackles of having a strong domestic bias. And as it diversified from domestic bonds, it initially set a 50% aggregate target for equities at home and abroad. By the end of March this year, GPIF's allocation to domestic bonds had fallen to just over a quarter (¥43trn) of assets, while foreign bonds made up just under 20% (¥27.8trn).
Domestic and foreign equities together accounted for a shade under 50%. The higher level of exposure to equities has introduced volatility into the GPIF portfolio, evident in a loss of ¥14.8trn the last quarter of 2018, although this was partly reversed in early 2019, with a gain of ¥9.1trn – thanks to resurgent global and Japanese stock markets.
Takahashi says investment income is a better way to look at GPIF's performance. He says: "The cumulative investment income of our reserves has been growing year-on-year. Our cash gains – dividend and interest combined – totalled $34bn last year."
Compared with 2010, GPIF's investment income has more than doubled – from ¥146bn in 2010 to ¥339bn in the 2018 financial year. Its annualised return between the 2001 financial year and the 2017 financial year was 3.03%.
"Ten years ago, interest rates from investment in JGBs accounted for 60% of our investment income," says Takahashi. "Last year, dividends from companies made up 60%."
Norihiro Takahashi's global mission
Norihiro Takahashi brings a new face to Japan's Government Pension Investment Fund (GPIF), traditionally recognised as Japan's ultra-conservative state savings manager.
Takahashi's challenge is to rebalance the fund's portfolio, shifting it more towards risk assets. He is also addressing concerns in some quarters, particularly among opposition politicians, that there has been a lack of transparency.
Under his guidance, the world's largest pension fund is starting to raise its profile at home and abroad. GPIF's media team now takes to Twitter to disseminate information to the Japanese public.
Since taking over the top job, Takahashi has been available to local media through regular press conferences. He also conducts interviews with foreign journalists. Unusually for someone in his position, Takahashi chose to conduct this interview with IPE in English.
Others in similar positions would prefer to speak in Japanese, and to rely on an interpreter to translate their responses.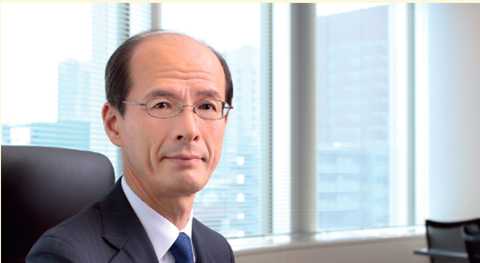 And while many of his business peers are keen golfers, Takahashi prefers to immerse himself in a good book, notably what are described as "youth novels in which the main character is devoted to sports". They are popular in Japan, and the boss is known among his staff as a "bookworm".
Takahashi was chosen to replace Takahiro Mitani in 2016. At the time, Bloomberg reported: "Mitani, 65, will be the last person to wield sole control of a bond-heavy GPIF after the biggest overhaul in the fund's history".
Takahashi's appointment was described as a welcome break from the past. Previously, the presidential-style post had gone to retired officials of public organisations, such as the Bank of Japan.
It was a tradition that had led to criticism in both political and financial circles that such candidates lacked the asset management and investment experience needed.
At the time of Takahashi's appointment, a Japanese Welfare Ministry statement noted that he had been involved in fixed income asset management at Norinchukin Bank, a large Japanese global institutional investor.
With Takahashi onboard, both of GPIF's top two officials are from the private sector. The chief investment officer, Hiromichi Mizuno, worked at the private equity firm Coller Capital before taking his current post in 2015. GPIF is breaking new ground.
Universal ownership
GPIF has also become a universal owner of public companies. Through a range of international and domestic indices, it was invested in 2,380 Japanese companies and a further 2,731 foreign companies at 31 March 2019. But it runs a lean machine. Takahashi says: "Under current government legislation, GPIF cannot have direct investments.
As a result, we have a very small staff, of only 140 people, working in a fund managing $1.5trn. Some 75% of GPIF assets are passively managed, so staff must work closely with index providers in making important decisions on stock selections and weights in the construction of indices.
Takahashi says: "We engage with index providers. We talk with them to understand their strategies, for example, on China."
Less than 10% of GPIF's total exposure to the Japanese stock market is managed actively, with a similar active portion for foreign equities. GPIF has more than 30 external managers, and paid them a total of ¥29.5bn in fees in the 2018 fiscal year, according to the GPIF annual report.
One of GPIF's most significant recent reforms has been the introduction of a new performancebased fee structure for its external active managers from April 2018. Takahashi says: "We brought in the new fee structure to create a strong alignment between our external asset managers and ourselves.
We introduced two systems. One is a multi-year contract and the second is a carry-over of fees." Takahashi explains that GPIF expects sustainable performance from its external active asset managers over the long term.
"Basically, that is why we issue contracts for five years, and why we have introduced the carry-over fee structure." The new fee structure applies across all GPIF traditional assets. Is it working?
Takahashi says it is too early to assess, since the new policy was only introduced a year ago.
The fund has also commissioned Sony CSL to undertake a study of the application of artificial intelligence in optimising the structure of investment managers for Japanese equities.
Following completion of this first project, Sony CSL was commissioned to undertake further work on application of AI in the manager structure of foreign equities.
That second phase is due to be completed in March 2020. It seems likely that some of its recommendations will be adopted by GPIF to help decision- making on investments into the future.
Since 2017, the fund has speeded up the diversification of its portfolio into alternative assets – namely real estate, infrastructure and private equities – after undertaking "careful examinations" in research projects on the efficiency of investing in these asset classes. This work found that as a long-term investor,
GPIF can expect a premium by taking a liquidity risk for investing in real assets. And for the first time, in 2017, GPIF made an allocation to invest in alternatives in its bid to create a core portfolio of infrastructure, real estate and private equity.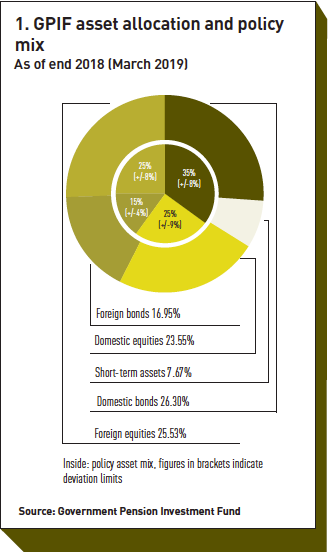 Takahashi says: "Under our current benchmark portfolio, GPIF is allowed to have up to 5% of its assets in alternatives. That 5% is not the target, it is the limit."
Just how fast capital is deployed into real estate or infrastructure will depend on prevailing market conditions and risk-return prospects. "Over the next three to four years we will create a core portfolio of alternatives. But I am not sure of the asset weightings, such as for real estate or infrastructure."
GPIF's investment scope is able to widen further, Takahashi says, after Japan's Ministry of Health, Labour and Welfare revised regulations last year paving the way for GPIF to participate as a limited partner in investment schemes.
Explaining the fund's approach to alternative investment, he says: "First, we seek to appoint fund-of-fund managers. We have already selected infrastructure and real estate managers [and] we are in the midst of selecting private equity fund-offund managers.
"We expect these fund-of-funds managers to increase the amount of their fund. Then, as the next step, we would like to move into co-investment schemes with large pension funds. Initially, we will invest in middle-risk-and-return assets.
That is why we invest in brownfield projects located in OECD countries." Alternative assets made up just 0.26% (¥432.7bn) of GPIF's total pension reserves at the end of March 2019. These investments include the likes of Thames Water, Port of Melbourne and Birmingham and Bristol airports in the UK.
Century-long mandate
GPIF is unique, as Takahashi explains. The Japanese government has determined the role of pension reserves over 100 years, as far ahead as the financial year 2110. Under the pay-as-you-go pension system, the pension reserve and the investment return accounts for 10% of pension financing over the century to come.
The pension reserves and investment returns will be used to decrease the burden of future generations in an ageing society with a declining birth rate. Although the government has gradually raised the pension age, the real call on liquidity from pension benefits will come over the next 30 to 40 years, Takahashi says, and that is why GPIF can firmly focus on the long-term horizon.
"We seek long-term investments and [eventually] alternative assets which provide the income to grow our fund," he says. For the first 25 years, GPIF will continue to build up its reserves.
The overwhelming necessity is to ensure that all GPIF investments have been set up to produce sustainable incomes into the future. ESG is at the front and centre of GPIF's investment decisions, the CEO notes.
In fact, GPIF has taken on a key stewardship role among its global peers, working with multilateral agencies such as the World Bank and the United Nations to establish the Principles of Responsible Investment (PRI).
GPIF is prohibited by law from engaging directly with companies but it does meet with some large companies through the annual Business and Asset Owners Forum, first held in 2016, to discuss a range of issues including ESG and sustainable management. GPIF also undertakes surveys of Japanese investee companies to gauge progress in their ESG programmes.
Last year, Takahashi says, 43% of firms published integrated reports on ESG. That number rose to 51.2% in this year's survey. "We think this is a good outcome, a very big improvement in the Japanese capital market," he says.
More directly, GPIF has also begun investing in special ESG-focused indices two years ago, for Japanese and global equities, investing ¥35trn in total currently. As a long-term investor, Takahashi says GPIF does not exclude companies or sectors because of the nature of their business, in areas such as fossil fuels, for instance.
Rather, he tells IPE: "We would like coal-mining companies to change their business strategy to reduce their negative externalities. He notes that 75% of total greenhouse emissions in the world come from three sectors – utilities, energy and basic materials.
"These stocks represent 14% of market capitalisation in the S&P Global Large MidCap index," Takahashi says. "If you are a short-term investor, you can stop investing in their stocks and achieve a 75% reduction in greenhouse gas [immediately].
But long-term investors, including GPIF, cannot do this. [So] we would like to engage with these sectors to change their business strategies.…to encourage them to reduce their greenhouse gas emissions to a certain target.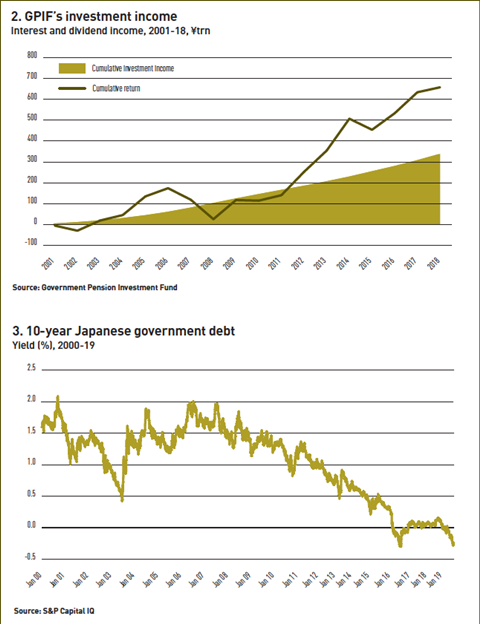 This year, Takahashi says, GPIF will publish an ESG report that will include overall greenhouse gas emissions. A problem facing investors, he adds, is the lack of a universal standard or framework of ESG information disclosure.
"There are a variety of standards for this. It would be good for it to be integrated, but that will take a lot of time to bring together. We would like to continue this dialogue
to create consensus." But any decisive move among asset owners is unlikely, Takahashi says. So GPIF prefers to have frank conversations, which might lead to some common ESG information disclosure standards being adopted.
Takahashi was recruited to head GPIF in 2016 for a four-year term. Prior to that, he was managing director of a key subsidiary of Norinchukin Bank, which lends to farmers, a powerful lobby group in Japan.
He reflects on his appointment: "My first thought was GPIF's role in supporting the business activities and financial activities of the world to achieve long-term returns for our pension beneficiaries.
"I have since learned from the CIOs and CEOs of huge European and US pension funds. "They told me that the pension sector has a large responsibility to the world, so now I think that part of [my] responsibility is to change the world for the better, in order to achieve sustainable returns for future pension beneficiaries."
Of his challenges, Takahashi says: "My role in this organisation is to nurture a culture among my staff to have the mindset of a long-term investor [that] is oriented towards ESG. ESG drives our investment principles. It forms the basis of our investment decisions.
"I expect our staff to be concerned and mindful of environmental issues; that they have a curiosity about social problems in the world."