During the first months of the COVID-19 pandemic, many investors stayed the course and did not make drastic changes to their asset allocations or to their saving rates. That is according to the first quarter 2020 retirement analysis by Fidelity Investments of more than 30m 401(k), Individual Retirement Account (IRA) and 403(b) retirement accounts in the US. Data updated to 17 April confirm the trends.
Fidelity is a market-leading workplace benefits company and America's largest IRA provider, with $7.3trn (€6,7trn) of assets under administration, so its insights are particularly significant.
Naturally, because of the impact of the pandemic, account balances fell during the first quarter. While the S&P 500 stock index lost 20%, the average 401(k) balance was $91,400, down 19% from the record high of $112,300 in the final quarter of 2019. The average IRA balance was $98,900, a 14% decrease from the previous quarter
"But investors did not panic," Meghan Murphy, vice-president at Fidelity Investments, told IPE. "Their average 401(k) contribution rate remained steady at 8.9%, consistent with Q4 2019, and 15% of 401(k) savers actually increased their contribution rate in the quarter. Among them, 62% did it because of automatic programmes, 38% did it proactively. In other words, they decided to take advantage of the market decline in March."
About 60% of participants in Fidelity plans are in 'do it for me' investment options, such as target date funds (TDFs) or managed accounts. "They are more likely to stay the course during times of market volatility than those who choose their own investments," Murphy says.
In particular, 70% of millennials are fully invested in a TDF that is 92-95% exposed to stocks, while 40% of baby boomers are completely invested in TDFs. Among the latter, investors who are retiring this year and own the Fidelity Freedom 2020 TDF, have 53% of their portfolio in equity funds (32% domestic and 21% international), 40% in bond funds and 7% in short-term funds. Investors who will retire in five years and own the Fidelity Freedom 2025 TDF, have 60% of their portfolio in equity funds (36% domestic and 24% international), 37% in bond funds and 4% in short-term funds.
Is their TDF exposure to stocks making baby boomers concerned about the losses they might suffer just before retiring? "Actually, baby boomers are less nervous and concerned about their finances than millennials and generation X," says Murphy, mentioning a survey that Ipsos did in April for Fidelity. "Younger investors are more emotional, while older ones can better adjust to the crisis. Anyway, we remind them that they'll probably live other 20 years after retiring, so they need some growth assets in their savings."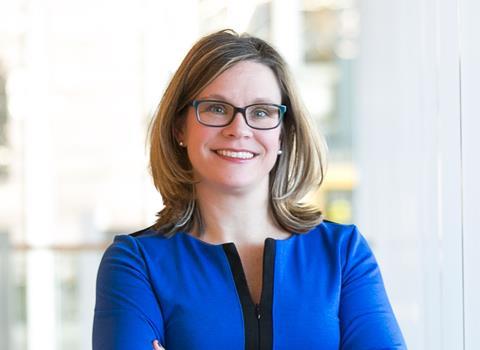 Overall, only 7.5% of participants in a plan had changes in their asset allocation – from the beginning of 2020 to 17 April – a slight increase compared with 5.5% in 2019. Only 8.7% of those who made proactive exchanges (not the passive ones that are determined by workplace-managed accounts) moved to zero stocks. "It happened more or less the same during the 2008-09 financial crisis," says Murphy.
At the same time, only 29% of plan sponsors were considering a reduction or suspension of their company match contributions, according to a survey among 914 attendees of a Fidelity's plan sponsor webinar on April 16. Some 63% said they were maintaining their current match programme and only 8% had already suspended or reduced their contributions.
The impact of COVID-19 on the economy, the stock market and retirement accounts will, of course, be stronger during the second quarter. Already in April millions of Americans had become unemployed because of the coronavirus. But since the beginning of April – when the CARES (Coronavirus Aid, Relief, and Economic Security) Act became effective – to 17 April, only 0.7% of participants in Fidelity plans took advantage of the new rules and asked for a loan or a withdrawal from their account. The median distribution amount was $5,500.
"For some people the retirement accounts are the only savings, so we fully understand that they need to take some distribution to cope with these unprecedented times," says Murphy.
The nearly 200 investor centres in the US have remained open, with enhanced health and safety protocols to handle services that cannot be completed online or over the phone. In addition, Fidelity is hiring about 2,000 people – financial consultants, licensed representatives, customer service representatives, and IT technicians.
"Of course, people worry about their savings and health," says Murphy. "To help them manage stress, we give them advice and a lot of resources they can access while checking their retirement accounts."