In the fourth of a series of articles aimed at empowering trustees, our insider discusses what happened in a case of fraud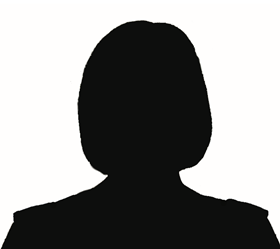 I like to keep an open mind and hope for the best when approaching cases that smell a bit fishy. Suspicion alone is no cause for a witch hunt.
We're all human, after all. Mistakes are made, and actions taken with the best of intentions can misfire. Most cases I've assisted in did not have bad behaviour at their core. But sometimes the gut feeling that you've been swindled is too strong to ignore.
The problem
As a trustee, it's obviously alarming when an investment's value suddenly decreases. But how would you react if a newly established real estate investment fund lost 30% of its value within the first three months?
It's a heart-stopping situation for any pension fund. Was it the result of an honest but foolish misstep? Had the fund conditions been violated? Or was the investment fund set up with prior knowledge that a considerable loss was probably on the cards?
We might expect regulators to make enquiries and require an external audit in the event of such a significant drop in value, but that's not always the case in practice. Checking for compliance is a legal matter most often handled by a specialised lawyer or audit firm, and malicious intent is difficult to prove.
So what can you do if you believe beyond reasonable doubt that you've been hoodwinked?
The case
Asset managers love a launch client, and that feeling is mutual. A new investment can bring a host of benefits for those who were first in line, such as not paying entry fees. This is especially true when it comes to real estate, where 5% of the amount invested can easily be saved.
This already sounds like a sweet deal, and if that new investment fund is then recommended by a reputable asset manager with more than 25 years servicing the fund, you'd be justified in thinking there is a reasonable basis for trust.
A few years ago, a well-known pension fund was offered such a proposal. Due diligence was followed to the letter and revealed no obstacles. The board decided to invest because the asset and liability management study indicated that an allocation to real estate enhanced the return whilst lowering the volatility. At face value, it looked like a safe bet.
But after three months, the first report came in. According to independent appraisers, the estimated value was almost 30% lower than the value used by the investment fund upon introduction.
At first, the investment staff thought it was a sloppy typo and made a phone call to double check. Unfortunately, there was no mistake.
A dark cloud settled over the fund. How was this possible? Board members and employees could barely sleep as they ran through scenarios that could explain the loss. Currency speculation, contaminated soil, asbestos, a bankrupt project developer, a change of zoning plan and malicious intent were all explored, but no clarity was forthcoming. The investment staff then approached appraisers. They were told that the market was weak, but not much else.
Multiple conversations with the asset manager didn't help. His arguments were vague and unconvincing; at first, he blamed a temporarily disappointing market, then claimed there was more supply than demand before finally asserting that appraisers always leave a wide margin around estimated market value. The relationship manager then tried to reassure the board by insisting that the investment would be rewarding in the long term. His confident approach backfired; the fear among trustees increased, and with it, their frustration.
The team was at a loss. At one point, they even considered hiring a detective agency to get to the bottom of the disaster.
The process
Coincidence is a wonderful thing. While this fiasco was unfurling, my team and I were carrying out a performance analysis of a bond portfolio that was handled by the same manager.
I was casually asked what I thought of the real estate debacle. My instincts told me something shifty was afoot, but that proving so would be challenging. If there's one thing I've learned from my decades in the industry, though, it's that malpractice is rarely limited to a single case. My first suggestion was to intensify the monitoring of this manager.
We then looked at the bond mandate, which contained more than 100 different government bonds. According to the asset manager, this was a good diversification, thus lowering the investment risk.
This argument is striking because the interest rate market has a maximum of six independent factors – see, for instance, the ECB yield curve model – and so seven to 10 bonds are enough to mimic interest rate exposure over all maturities. And such an intricate distribution of cash flows is less critical for a relatively young pension fund, as the income is already much higher than the pension payments.
Because of these two questionable findings, the investment committee allowed us to expand our performance analysis by checking the individual transactions. Unfortunately, our hunch was correct.
We discovered substantial evidence of mismanagement of the bond mandate. It turned out that the asset manager had been buying bonds in small quantities, as if for a private investor. As higher transaction fees can apply for smaller transactions, often a private rate instead of an institutional rate was charged. The investment staff had not noticed, due to the practice since the mid-1980s of only applying net prices to bonds and not reporting transaction costs incurred.
I advised the investment committee to meet with the asset manager to see if we could uncover more information about the bond mandate and the real estate fund. At this point, it was crucial for the manager to remain unaware of our initial findings and approach. The committee, keen for a resolution and having exhausted all other approaches, figured it couldn't hurt to try.
The result
My mother always told me that ignorance is, sometimes, bliss. My father's lifelong mantra was 'be pragmatic'. I've carried these phrases throughout my life.
Our conversation with the asset manager's directors lasted about 10 minutes. It was clear that this was a case of improper management and that also the real estate loss was questionable, to say the least.
From there, the way forward was simple. We presented two options; either the asset manager would agree to fully compensate the fund and the investigation's findings would remain between us, or we would present our findings to the board and dive deeper into the case, which would probably lead to a criminal conviction.
We received a swift reply. The asset manager, of course, chose the first option, which supported our suspicion of mismanagement. He offered to compensate for both the overpaid transaction costs of the bond mandate and the real estate loss over a three-year period. This way, the compensation would not stand out in the annual report.
The trustees were pleasantly surprised by this offer, and more than a little relieved. A fraud investigation would almost certainly have resulted in negative publicity and no guarantee of compensation. The chair of the investment committee asked me why the asset manager's attitude had changed so suddenly. My response was cryptic: "Don't ask how, just take advantage of the outcome." The experienced chair understood, and seamlessly changed the subject.
Not long after, the asset manager lost several pension fund clients. It was a mystery to him, but not to me.
The writer is a former investment director of a large European pension fund. This is the fourth article in a series aimed at empowering trustees to solve grey-area problems. Have a comment or want to contribute anonymously to this series? Please e-mail in confidence to pensions-insider@ipe.com