Two pension funds discuss how their strategies for non-listed investments are evolving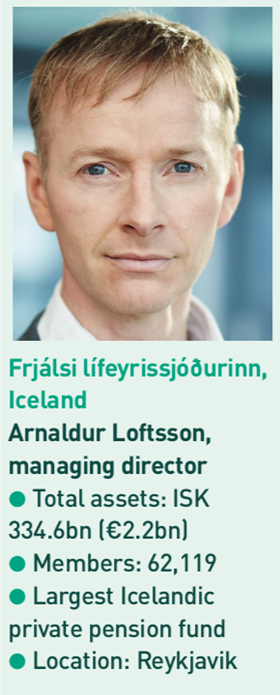 Looking to develop our private debt portfolio
Private credit represents about 2% of Frjálsi's portfolio. The fund entered the domestic direct lending market in 2015, focusing on fixed-rate inflation-linked loans secured with real estate. Recently, the fund has taken steps into direct lending in the US middle market, focusing on senior secured loans to private equity-sponsored companies.
Frjálsi utilises external managers as it is not feasible to manage the private credit investments internally, given the expertise and relationships needed to get the best out of the asset class.
Frjálsi performs a comprehensive due diligence on external managers, emphasising the team's ability to source loans and their expertise to underwrite loans and cope with defaults. COVID-19 has made it challenging to conduct on-site visits and assess the team face-to-face.
Frjálsi has implemented a responsible investment policy, making ESG an integral part of the fund's investment process, including investments in private credit. Frjálsi's ESG criteria take the principles in the UN Global Compact on social responsibility into consideration.
Frjálsi's long liability duration enables the fund to capture the illiquidity premium in private credit, enhancing returns in a challenging interest rate environment. The fund is expected to continue to add exposure to direct lending, and is now also looking to senior secured loans in the European middle and lower-middle market.
We have observed some spread compression in the domestic market which can be partly attributed to demand from investors. An even larger role is played by the reduced demand for fixed-rate, index-linked loans in the market. The demand has shifted to floating rate nominal loans which are mainly provided by banks.
Spreads in the US middle market have returned to their pre-COVID levels, although it is yet difficult to determine the role of increased demand from investors.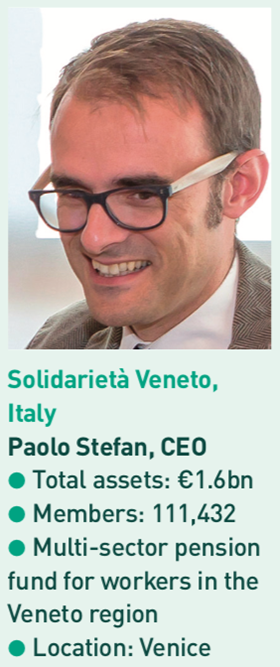 Ready to deploy in the local market
Throughout the second half of this year, we will be updating our investment policy document. We made some changes to our investment policy at the turn of the year but the planned update will be more comprehensive. That said, at the end of last year we asked ourselves whether our decisions with regard to alternative investments were still valid in the post-COVID scenario.
Initially, the investment policy, which dates back to 2018, foresaw a large allocation to alternatives, mainly foreign private equity, as well as infrastructure and real estate. Valuations in the latter two sectors have been shaken by the COVID-19 emergency, and we might be seeing further dislocations, especially if inflation risks materialise.
While we stand by our strong belief in diversification, we are currently considering whether the timing is appropriate to make changes to our portfolio allocations. With the help of our advisers, we analysed the choices we made at the time, and decided to allocate to Italian private equity and infrastructure over the coming months.
Originally, we were planning to grow our portfolio of Italian private equity assets in 2020, but that plan was thwarted by COVID-19.
We are starting from our domestic market, which we know more deeply, given the limited timeframe we have to make our investment decisions. Once the new investment policy is approved, we will survey the European private equity market as well as global infrastructure looking for opportunities.
As far as private debt, we have no plans to increase investment in the asset class, as things stand. We have a €60m private debt portfolio with a strong home bias.
Italian pension funds are under pressure to invest in the real economy and we are doing just that, but our foremost goal is to diversify our allocation and earn returns for our members. Some pension funds are forming consortia in order to achieve scale, while others are investing in the vehicles created by the Italian pension fund association, Assofondipensione. Whatever the approach, investing in alternative assets is a natural step for pension funds that are looking for uncorrelated returns.
Sustainability is an increasingly relevant topic in asset allocation, especially when it comes to alternatives. Our 2018 investment policy document already established a strong alignment between our investment approach and sustainability issues. As we always do, we have tried to be pragmatic and hired one person with full responsibility to develop our approach to sustainability and the alignment with external managers.
The talk around sustainability has become so widespread that it is difficult to discriminate between those that are genuine about their commitments to integrated ESG factors and those that are not.
Our intention is to continue in our journey but it is becoming harder to make sense of this increasingly complex market. Perhaps, in this area, investors must rely on independent external advice.
Interviews by Carlo Svaluto Moreolo