Share of schemes retendering down 16 percentage points over past 10 years, according to IC Select

Simultaneous buy-ins include Aviva's biggest de-risking transaction and Phoenix's first external deal

'Investors with passive commodity exposure may be more inclined to consider an active approach'

Vervoer exploring new models for fiduciary management, but says it has no issues with current provider Robeco

Consultants asked to assess risk attitudes, climate change, inflation and 'premium funding'
Competition watchdog also considering measures to inform trustees about switching costs

Competition watchdog admits that it is 'not straightforward to say how the practices might impact competition' 

Financial advisers told to "start from the assumption" that exiting a defined benefit pension fund is unsuitable
UK master looks for active manager as part of expansion into single-asset mandates
NILGOSC appoints Swiss asset manager as part of further diversification

Local authority fund completes implementation of new strategic asset allocation with final two hires

UK's largest local authority fund continues shift towards short-term enhanced-yield strategies
Consultancies hired for multi-lot framework to advise on actuarial services, special projects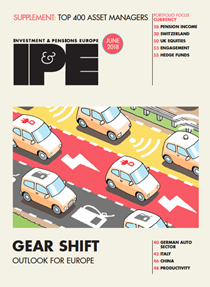 Digital Edition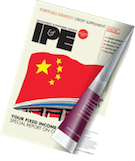 Subscribe to the digital edition of IPE magazine to view the latest issue directly in your browser.
"A growing body of research shows ESG factors are a material credit risk for fixed-income investors"
Words matter, but sometimes they can get in the way. Impact investing, mission-based investing, responsible investment, double and triple-bottom-line investing, ESG factors, and even sustainable investment. All of these terms can have both positive and negative connotations for investors. 

"The potential impact of climate change on investments should be considered at least on an annual basis"

"CFA curriculum material should become more future-oriented and address awkward topics"

"The responsibility for making our profession more representative of the society we serve ultimately sits with all of us"