The bout of marked market volatility in February prompted a heated debate: were financial markets close to a Minsky moment? 
Taking a consolidated view of taxation not only removes compliance headaches for asset managers but can also give them an edge over other industry players
While there is uncertainty over exemptions for pension funds, compliance with EMIR could bring benefits
The Dutch residential market offers good opportunities in fixed income, but foreign investors should do their research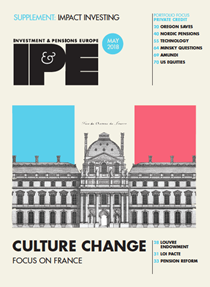 Digital Edition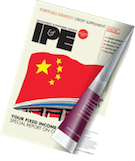 Subscribe to the digital edition of IPE magazine to view the latest issue directly in your browser.
Words matter, but sometimes they can get in the way. Impact investing, mission-based investing, responsible investment, double and triple-bottom-line investing, ESG factors, and even sustainable investment. All of these terms can have both positive and negative connotations for investors. 

"The potential impact of climate change on investments should be considered at least on an annual basis"

"CFA curriculum material should become more future-oriented and address awkward topics"

"The responsibility for making our profession more representative of the society we serve ultimately sits with all of us"

Pension systems everywhere are either struggling to manage the shift from defined benefit (DB) to defined contribution (DC) or contemplating the journey