Markets seem worried there is too much consensus around, and are nervously looking for hidden dangers. The bond market has sensibly priced in rate rises from the US Federal Reserve later this year but financial markets are generally still relying on plenty of loose money from elsewhere – namely, the European Central Bank (ECB) and Bank of Japan.
Private equity has outperformed the public markets for the past five years and institutional investors have been ramping up allocations
The addition of China A-shares to the MSCI Emerging Market index is symbolically important for China and could lead to improvements in regulation and corporate governance
Global uncertainties and disruptions call for more care when building a defensive portfolio
Foreign criticism of Germany's strong trade performance is escalating
New technologies are among factors transforming global energy markets
Digital Edition
Registered users are entitled to the first digital issue of IPE with the compliments of the IPE.com team.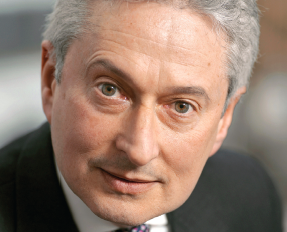 "The FCA has picked the wrong fight. We need a way to rate alternative investments"
"At present, UK trustees do not have the right governance framework in place to be effective or accountable" 
"Fiduciary management has turned into a sophisticated exercise of managing increasingly complex investment value chains" 
It is widely known that EIOPA is studying the possibility of a new EU legal framework for a pan-European occupational defined contribution pension regime
One of the objectives of the European Commission in the revision of the IORP Directive was to enhance the information provided to prospective members, members and beneficiaries of IORPs