An anti-corruption drive by Latin American companies is creating opportunities for responsible investors
Smaller emerging market players could benefit from the US-China trade war
A rising number of wealthy developed countries are still considered emerging market economies. Does this make sense?
Most emerging markets are regarded as reasonably placed to handle the impact of the winding up of quantitative easing in the West
Argentina has had to seek a $50bn rescue package from the IMF in its latest crisis after just two years of a boom period
As the valuations of traditional credit assets look stretched, we asked two Danish institutions how they invest in alternative credit markets
Tom Mergaerts , CEO of Amonis, tells Carlo Svaluto Moreolo about the Belgian €2.1bn pension fund's uncompromising investment philosophy
A year into Generali's ambitious growth plan, it looks set to meet its promises
After the ECB's announcement of more QE, we asked two pension funds how they plan to manage the prospect of lower yields

Gregor Asshoff  (pictured), board member of ZVK, the pension fund for Germany's construction workers, talks to Carlo Svaluto Moreolo about upcoming asset allocation shifts
Digital Edition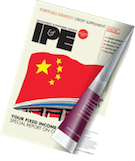 Subscribe to the digital edition of IPE magazine to view the latest issue directly in your browser.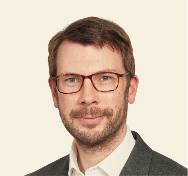 Muted and constrained economic growth, continued low yields and quantitative easing, combined with a poor investment return outlook, loom over Europe's pension sector.

Although the prospect of a trade war is the tail risk that has most worried fund managers since mid-2018, other potential perils look more threatening

The financial system is facing its greatest challenge since the 2018 financial crisis
Last month, Jerry Moriarty, the chief executive of the Irish Association of Pension Funds, called on the country's government to appoint a pensions minister 

Should those who invest through 401(k) retirement plans have greater access to private equity?