An anti-corruption drive by Latin American companies is creating opportunities for responsible investors
Smaller emerging market players could benefit from the US-China trade war
A rising number of wealthy developed countries are still considered emerging market economies. Does this make sense?
Most emerging markets are regarded as reasonably placed to handle the impact of the winding up of quantitative easing in the West
Argentina has had to seek a $50bn rescue package from the IMF in its latest crisis after just two years of a boom period
After the ECB's announcement of more QE, we asked two pension funds how they plan to manage the prospect of lower yields

Gregor Asshoff  (pictured), board member of ZVK, the pension fund for Germany's construction workers, talks to Carlo Svaluto Moreolo about upcoming asset allocation shifts

By his own account Nico Marais is an extraordinarily lucky man. The CEO of Wells Fargo Asset Management (WFAM) is keen to use every opportunity to emphasise his good fortune. In Marais's modest telling of his own story, his success is thanks to the qualities of others, rather than to his own merits. "It's the story of my life. I've just always worked for amazing people," ...
We asked two pension funds whether the distinction between emerging and developed markets still makes sense

Harold Clijsen CIO of Dutch multi-sector Pensioenfonds PGB, speaks to Carlo Svaluto Moreolo about asset allocation, sustainable investment and member communications
Digital Edition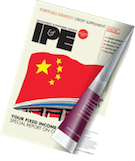 Subscribe to the digital edition of IPE magazine to view the latest issue directly in your browser.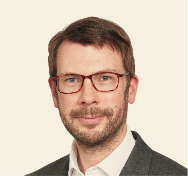 Outside the realm of US public pension plans, where generous return assumptions and inflated discount rates are common, the medium and long-term outlook for asset classes is of serious importance to most pension funds. 

Anyone who back in 2008 had accurately predicted what monetary policy would look like today would certainly have been regarded as unhinged. 

Our report this month on management and outsourcing discusses how pension funds must increasingly rely on external organisations to analyse their portfolios, particularly from a cost perspective. 

At a press briefing last month, Bill Galvin, chief executive of the UK's £68bn (€77bn) Universities Superannuation Scheme (USS), emphasised the importance of improving its communication policy. 

US state and local pension funds manage over $4trn (€3.6trn) in retirement assets for 20m active and retired plan members. But most of the funds are in bad financial shape.