Mean reversion is useful in valuing stocks, but there are many unpredictable factors that can disrupt long-term assumptions 
Opposing views on the timing and effects of quantitative tightening suggest investors should be cautious of high valuations
LPP's Richard Savage describes his approach to running an in-house global equities portfolio
It is not easy to predict where markets are heading in this era of great economic disruptions but there are big opportunities for skilled investors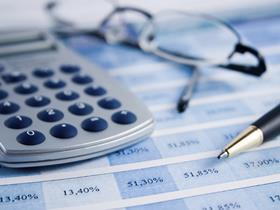 UK and international rules on distributable reserves have 'inconsistencies', accountancy body admits, reigniting long-running debate

Also: FRC reports on current and future use of artificial intelligence in accounting and corporate reporting

Many people start their new year with diets, exercise, or perhaps a dose of self-help. Bookshops are well stocked with guides to better working, living, thinking, sleeping and even breathing.
The clouds darkened last month. Forecasts of the world's economics prospects became distinctly gloomier.
Digital Edition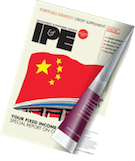 Subscribe to the digital edition of IPE magazine to view the latest issue directly in your browser.
We asked two European pension funds about their attitude to asset management fees and costs

Ivonne Forno (pictured), the CEO of Laborfonds, the Trentino-Alto Adige/Südtirol regional pension fund, talks to Carlo Svaluto Moreolo shortly after the fund's 20th birthday
Following the group's reorganisation, SMTAM's David Semaya outlines ambitious plans to widen their international expansion
As the equity markets begin 2019 in worse shape than last year, we asked three European pension funds how they conceive and execute their equity strategy, in order protect the portfolio
Xander den Uyl, chairman of PWRI, the Dutch fund for disabled workers, tells Carlo Svaluto Moreolo about its particular approach to ESG