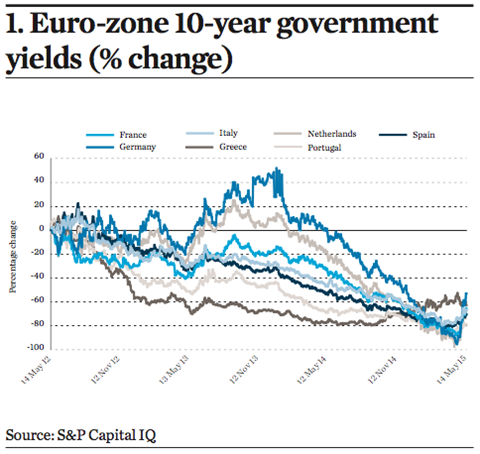 Regulation continues to push European pension funds to invest in euro-zone government debt at increasingly unattractive yields
Greece's exit from the EU could cause other countries to follow, and ultimately lead to the destruction of monetary union
QE helps but only reform can resolve the euro-zone's problems, according to David Zahn
Robert Stheeman, CEO of the UK Debt Management Office, tells Taha Lokhandwala about the importance of ongoing dialogue with institutional investors
Fundamentals, technicals and sentiment have come together to change the fortunes of peripheral euro-zone bonds. Joseph Mariathasan finds that, while these markets may never again be considered core, yield-hungry investors are happy to provide continuing support
IPE asked three pension funds how private equity managers are progressing in terms of integrating responsible investment
Torben Möger Pedersen , CEO of PensionDanmark, tells Carlo Svaluto Moreolo that he sees the Danish pension provider as part of an improved Scandinavian welfare system
I am probably a little bit uncompromising,'' says Noël Amenc, the founding CEO of Scientific Beta, the provider of factor indices and strategies. To those who know him that is an understatement.
As the valuations of traditional credit assets look stretched, we asked two Danish institutions how they invest in alternative credit markets
Tom Mergaerts , CEO of Amonis, tells Carlo Svaluto Moreolo about the Belgian €2.1bn pension fund's uncompromising investment philosophy
Digital Edition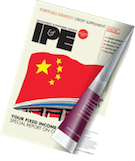 Subscribe to the digital edition of IPE magazine to view the latest issue directly in your browser.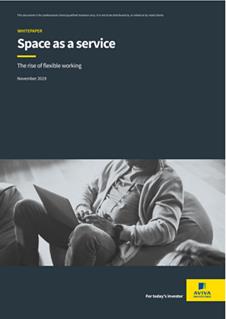 'It is now beyond doubt that the financial impacts of climate change will be material for the vast majority of large companies'
The IASB board decided to take a blank page approach to explore whether new or different information about employee benefits would be more effective
As we approach the 2020s, what have we learned about pension investing in the last 20 years?

There is a growing consensus that there needs to be a shift from extraordinary monetary policy to fiscal activism. Although quantitative easing (QE) will continue, there is a widespread recognition that its effects are diminishing.
Investors should take note of the debate taking place within the factor investing industry. On one side, are those who support a purist approach to the definition of factors, arguing that factor strategies should be built using factor proxies that undergo rigorous scientific tests. Scientific Beta, the organisation linked to