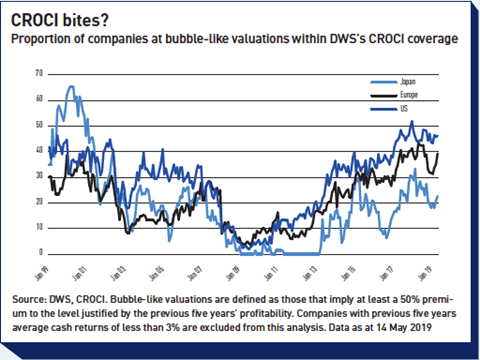 Are US equity valuations in bubble territory? 

High-quality companies are most likely to withstand the ravages of a prolonged US-China trade war

Growth has slowed in the maturing US tech sector but deep-value investors are showing more interest in the stocks

Rapidly improving renewable energy technologies and global warming concerns are fuelling radical changes in the US energy sector  
Investing into a market with such high valuations presents a challenge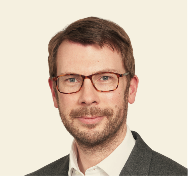 Muted and constrained economic growth, continued low yields and quantitative easing, combined with a poor investment return outlook, loom over Europe's pension sector.

Although the prospect of a trade war is the tail risk that has most worried fund managers since mid-2018, other potential perils look more threatening

The financial system is facing its greatest challenge since the 2018 financial crisis
Last month, Jerry Moriarty, the chief executive of the Irish Association of Pension Funds, called on the country's government to appoint a pensions minister 

Should those who invest through 401(k) retirement plans have greater access to private equity? 
Digital Edition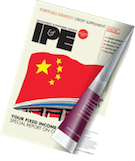 Subscribe to the digital edition of IPE magazine to view the latest issue directly in your browser.
As the valuations of traditional credit assets look stretched, we asked two Danish institutions how they invest in alternative credit markets
Tom Mergaerts , CEO of Amonis, tells Carlo Svaluto Moreolo about the Belgian €2.1bn pension fund's uncompromising investment philosophy
A year into Generali's ambitious growth plan, it looks set to meet its promises
After the ECB's announcement of more QE, we asked two pension funds how they plan to manage the prospect of lower yields

Gregor Asshoff  (pictured), board member of ZVK, the pension fund for Germany's construction workers, talks to Carlo Svaluto Moreolo about upcoming asset allocation shifts