From The Magazine
Susanna Rust charts the evolution of responsible investment over the past 20 years
There is growing concern that the overuse of antibiotics could have great human and financial costs

The UN Sustainable Development Goals, agreed by world leaders in September 2015, have captured the imagination of many in the European institutional investment community
The speedy ratification of the COP21 climate change deal cements the investment relevance of action against global warming, reports Susanna Rust
An explosion of providers and events promise to turn investors into low-carbon heroes. Even campaigners use it to benchmark managers. What will it deliver? Raj Thamotheram writes
Susanna Rust reports on a new joint initiative involving fixed income investors and credit rating agencies 
The importance of sustainable investments is steadily increasing. At the same time, the debate surrounding the added value of this investment approach continues

As Google, Amazon and other multinationals face scrutiny over their tax affairs, we assess the case for asset owners to engage on the issue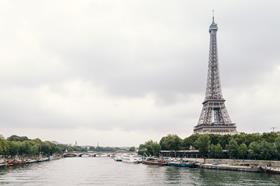 Fund selection was inspired by performance on a virtual asset management platform 

Engagement has had 'discernible' impact, but more work to be done at investors and companies

UK actuarial association issues 'Risk Alert' on climate change

Good year for premium pensions despite 'doubtful' performance from handful of funds

Despite a high carbon footprint, Latin American equities also offer high exposure to renewables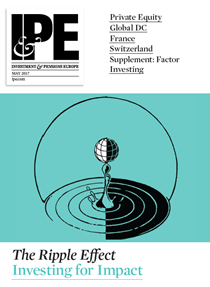 Digital Edition
Registered users are entitled to the first digital issue of IPE with the compliments of the IPE.com team.
There is an uncomfortable sense that many market outlooks and forecasts are too sanguine about future risks and the course of US interest rates. Some asset classes are already being severely buffeted.

Plus: UK campaign group rejects Investment Association cost disclosure code

Currency hedging on record-high as is exposure to alternatives, finds Swiss consultancy Complementa

A key metric for interpreting manager expectations is the difference between those expecting a rise and those expecting a fall. Having data to analyse, trends, trend shifts and historical highs and lows helps make things clearer. While there are many themes worth noting, there is only one universally negative point, which is historically low and in a strong downtrend.
Most insurers no longer think the credit cycle is in its final stage