From The Magazine

The UN Sustainable Development Goals, agreed by world leaders in September 2015, have captured the imagination of many in the European institutional investment community
The speedy ratification of the COP21 climate change deal cements the investment relevance of action against global warming, reports Susanna Rust
An explosion of providers and events promise to turn investors into low-carbon heroes. Even campaigners use it to benchmark managers. What will it deliver? Raj Thamotheram writes
Susanna Rust reports on a new joint initiative involving fixed income investors and credit rating agencies 
The importance of sustainable investments is steadily increasing. At the same time, the debate surrounding the added value of this investment approach continues

As Google, Amazon and other multinationals face scrutiny over their tax affairs, we assess the case for asset owners to engage on the issue
A new EU directive mandates non-financial corporate disclosures. In light of the Volkswagen emissions scandal, Elisabeth Jeffries finds reason for praise as well as for caution
One month away from the Paris climate change talks, Jonathan Williams asks how likely are investors to be faced with a repeat of the failed summit in Copenhagen.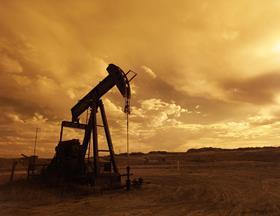 Church's £7bn fund leads second attempt to secure greater disclosure at oil and gas giant

NEST is seeding a new UBS-managed equities fund with climate 'tilts'

Dutch PMT prefers to achieve reduction through engagement which takes effects on firms' staff into account
IIGCC responds to draft recommendations on climate disclosures by companies, investors 
Major investors shown to have boosted governance and sustainability practices at Swedish firms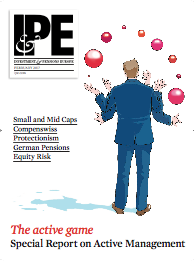 Digital Edition
Registered users are entitled to the first digital issue of IPE with the compliments of the IPE.com team.
There is an uncomfortable sense that many market outlooks and forecasts are too sanguine about future risks and the course of US interest rates. Some asset classes are already being severely buffeted.

Preqin data shows third of institutions now hold four or more alternative asset classes

Strategic relationship being forged as asset manager prepares to launch platform for investment in 'niche' alternatives

Asset class categorisation must be changed to help facilitate bigger allocations to alternatives

With two full months of post-US election information to sift though, shifts in manager expectations have been as extreme as some reactions to, and rhetoric from, our newest world leader. Even more so than the prior month, the conviction that there will be movements in certain asset classes is surprisingly high.