From The Magazine
A growing band of institutional investors and other financial actors is seeking better and more comparable inputs to financials statements in areas like carbon emissions

ESG considerations are increasingly embodied in investment in emerging market debt
Moves to promote useful climate risk disclosure among companies are hampered by highly variable risk metrics and a lack of cohesive standards 

The Calouste Gulbenkian Foundation is realigning its portfolio to meet green requirements
UK review reveals stakeholders would like more information on company prospects and risks
Rating agencies and asset managers are starting to integrate ESG in bond portfolios 
Artificial intelligence is making it possible to glean better ESG information about companies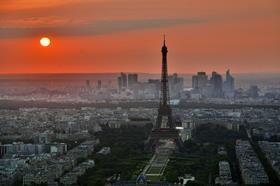 €33bn pension fund to shed two holdings by the end of the year, two more being looked at

KLP likely to follow suit with its €4.3m of investments in the security firm

Dutch asset manager to use satellite data for engagement work with palm oil producers
Schemes make little progress on human rights risks
But in Europe regulation was the top driver of pension funds' adoption of ESG principles
Digital Edition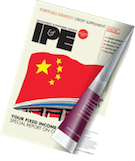 Subscribe to the digital edition of IPE magazine to view the latest issue directly in your browser.
Pension funds are increasing their allocations to alternative and illiquid assets in a bid to boost flagging returns

It was predictable that risk markets should have reacted positively to the news of an agreement in principle in the US-China trade negotiations. Although assuredly better than a seemingly relentless stream of bad will between the protagonists, the provisional agreement is in no way a solution to the conflict. Another round of trade talks could be necessary just to reach a tentative accord. Investors would be wise to temper enthusiasm to extrapolate the 'good news' too far.

Inreasing allocations to infrastructure investments one of the biggest drivers, according to financial tech company RiskFirst
Newly-named IIP Denmark eyes DKK100bn investment total in two years' time through opening up to outside investors
The industry organisation is to focus on simplifying procedures to enhance Belgium's standing as prime location for pan-European pension funds