Daniel Ben-Ami looks at why asset managers are increasingly upbeat about emerging markets
Michael Howell says investors should pay more attention to emerging markets as liquidity conditions are improving while those in developed markets are deteriorating 
Joseph Mariathasan surveys the prospects for emerging market debt in the world's main regions
Socio-economic factors have a strong influence on an emerging market's competitiveness and ability to generate economic growth over the long term, writes Joseph Mariathasan
The chart data shows the sensitivity of the five largest emerging market debt (EMD) funds to changes in macroeconomic factors: emerging market default spreads; global term spreads; and emerging market dividend yields
The current reforms risk repeating some of the mistakes of the Riester plan. Devolving responsibility to social partners for creating new sector schemes risks passing the buck
Times have changed since the Society for the German Language chose Alternativlos (without alternative) as its Unwort (literally 'unword' or ugliest word) of the year for 2010
The review of the UK's asset management market by the FCA may or may not result in tighter regulation of investment advice. But the regulator would do well to continue focusing on investment consulting firms that offer fiduciary management services
This spring marks 20 years since the first issue of IPE. Our founders Piers Diacre and Fennell Betson started this publication with an assumption that funded pension systems would become more widespread in time, leading to increased diversification and a need for clear, well-researched and well-presented information.
Norway's Government Pension Fund Global (GPFG), arguably the world's most watched institutional investor, is considering adopting a risk-factor approach.
Three pension funds - BNL BNP Paribas, Heidelberg Cement and Istituto di Previdenza del Cantone Ticino - share insights on working with consultants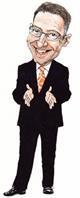 Mark Fawcett, the CIO of NEST, tells Carlo Svaluto Moreolo what the future holds for the UK's fast-growing defined contribution scheme
Asset management is one of the few areas of business where, so far at least, the Chinese have made little global impact. No Chinese firm was even in the top 100 in the 2016 IPE rankings
Three pension funds - Industriens Pension, Migros Pensionskasse and SPMS – explain their approach to managing geopolitical risks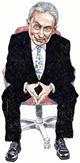 Robin Ellison, chairman of Carillion Pension Trustees, tells Carlo Svaluto Moreolo about the scheme's approach to de-risking and regulation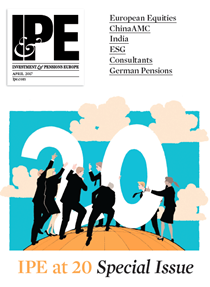 Digital Edition
Registered users are entitled to the first digital issue of IPE with the compliments of the IPE.com team.