Finding attractive companies in the current market environment is no easy matter even within the entire universe of global equities
Against a backdrop of lacklustre growth in the developed world, emerging markets are beginning to find favour again with investors
With 30,000 potential stocks in the global equities universe, picking the right investment approach may be more important than the right manager, argues Joseph Mariathasan
The chart data shows the sensitivity of the five largest global equity funds to changes in macroeconomic factors: global default spreads; global interest rates; US Dollar Trade Weighted Index and global inflation. IPE and PureGroup selected the largest domestic and cross-border funds registered for sale in the UK, in terms of assets, from the Morningstar database.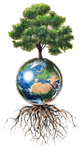 China has leapfrogged Japan into second place after the US on the global mega-companies list. We explore attributes that help companies develop into giants 
Accounting regulator to act after parliamentary committee completes governance inquiry
Dunelm and Hargreaves Lansdown made payments without reporting up-to-date cash balances
System is nevertheless deemed sustainable by Financial Supervision Commission

PIRC's disputes with FRC continue, and EFRAG hunts for hybrid pension fund experts
Lay representation on pension fund trustee boards is one of the hallmarks of occupational pensions in Europe and other parts of the world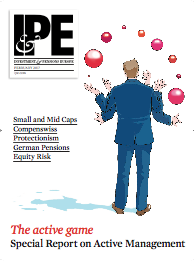 Digital Edition
Registered users are entitled to the first digital issue of IPE with the compliments of the IPE.com team.
Frank Juliano, head of asset management at Compenswiss, tells Carlo Svaluto Moreolo what lies ahead for Switzerland's social security funds
Three pension funds - Amonis, Fondenergia and UMR Corem - talk about equity risk 
For most investment professionals the aftermath of an almighty financial crash would probably not seem like a good time to launch an asset management firm
Three pension funds - Sparinstitutens Pensionskassa, Grafton Pension Plan and Advocates Pension Fund - share their views on manager selection

Stefan Dunatov, CIO of Coal Pension Trustees, tells Carlo Svaluto Moreolo about his vision for managing the UK coal industry's legacy schemes