---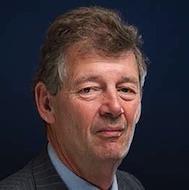 "Through IPD, Nabarro educated the global property industry to the importance of independent performance measurement, risk management and information transparency. Surely all real estate investors at some stage have used his increasing legacy?" – judge's comment
An economist known extensively for his work in real estate, investment analysis, urban research and economic development, Rupert Nabarro is perhaps best remembered as the founder in 1985 of the Investment Property Databank (IPD), one of the world's leading and most authoritative property benchmarking companies.
By the time it was sold in late 2012 to MSCI, a global provider of indices to equity and fixed interest markets, IPD had 250 staff, having begun with just three employees. Its original objective was to provide a meaningful UK commercial property index. This quickly expanded to include investment benchmarking and a research database, occupier research and a training and conference business. Until its sale to MSCI, Nabarro remained IPD's chairman and chief executive and continued to advise the firm until his retirement earlier this year. Awarded the Queen's Award for Export Achievement in 2005, the innovation has been important in bringing precise measurement and transparency to property investment markets and its indices are the basis of the emerging property derivative market.
The company established and brought into use a new approach to measuring the performance of commercial property markets and benchmarking the portfolios of property investors. The system is now used by virtually all property investment managers and major real estate investors around the world and is the standard measure of this market in over 30 first world countries, including most of Australasia, Canada, Europe, Japan, Korea, and South Africa. In the US, the firm, now officially known as MSCI, works with the National Council of Real Estate Investment Fiduciaries (NCREIF).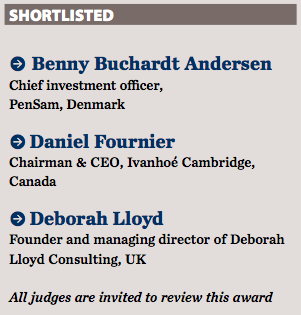 IPD has continued to flourish at MSCI and remains an independent provider of research driven insights and tools for institutional investors. It makes full use of deep expertise in the areas of risk and performance measurement that is based on more than 40 years of academic research, real world experience and client collaboration. Nabarro's legacy at MSCI/IPD covers many areas of benchmarking and performance measurement. The firm has a highly flexible business model that enables clients to select the individual products and services they need and integrate them into their own investment processes and methodologies. Asset owners use its research, data, benchmarks and multi-asset class risk management tools to determine whether the managers they hire are delivering appropriate risk-adjusted returns. Chief investment officers use its extensive, high-quality data to develop and test investment strategies. They also use its models and performance attribution tools to understand return drivers. Active managers rely on its factor models, data and portfolio construction and optimisation tools to build portfolios and keep them aligned. Passive managers use index data, equity factor models and optimisers to construct their index funds. Chief risk officers use risk management systems to understand, monitor and control portfolio risk.
Through its acquisition of IPD, MSCI remains committed to helping the real estate investment sector raise its information, reporting and transparency standards to the level of the mainstream exchange-traded asset classes. It releases headline financial performance indexes on real estate markets around the world, free of charge, to enhance transparency.
Finally, Nabarro's innovation offers insights into a range of real estate research topics to deepen the understanding of investment performance, portfolio construction and risk. Its real estate asset-level data provides the basis for research on market performance and the fund level data enables an improved understanding of global unlisted vehicle performance. The research helps to provide investors, managers and advisers with objective insight throughout the investment process.
Nabarro has a degree from Oxford and a masters from University College London. After early training in market research, marketing and investment banking, he joined Roger Tym & Partners, where for 11 years he was a pioneer in the areas of urban renewal and local economic development. He is an honorary life member of the Society of Property Researchers and was awarded an OBE in 2009.