---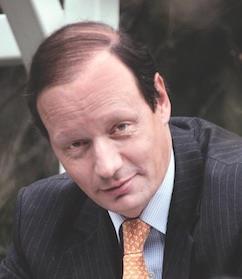 When Dick Sluimers stepped down as chairman and chief executive officer at what he described as a "natural time" to retire from the €412bn Dutch asset manager and pensions provider APG, his legacy was already well-entrenched, having spent many years in the Dutch government before being appointed to lead ABP as it spun off its internal asset management group to form APG, the firm he then duly took control of.
The natural point Sluimers refers to coincides with the completion of a reorganisation programme that begun in 2012 to integrate the firm's business units and further enhance its professionalism.
As the pensions administrator and investment organisation first and foremost for Europe's largest and one of the world's top ten pension funds, ABP, as well as other pension funds, the huge Dutch public sector scheme, Sluimer has turned APG into a streamlined operation split between pensions provision and asset management.
As a pensions provider, APG organises and oversees the pensions of some 4.5 million Dutch workers in both the public and private sectors. The pensions provision unit covers four main areas:
Executive consultancy . This covers integral advice and services regarding high level pensions decision-making such as legal and actuarial issues and asset liability modelling and risk management.
Asset management. This involves working with APG Asset Management to ensure an appropriate level of pensions income within a long-term strategic investment framework.
Pension administration . APG ensures correct administration of pension rights, collecting data and premiums and paying out the benefits in a timely manner.
Pension communication. APG advises and supports the development of effective communication strategies, which it will willingly administer, making use of bespoke and targeted multi-channel pensions communications.
As an asset manager, APG focuses on good and affordable pensions for current and future generations. Environmental and social aspects as well as governance principles are factors driving all its investment decisions.
APG Asset Management therefore sets itself goals to invest pension money innovatively with experience and expertise in a sound, responsible and cost effective way. It achieves this by seeking stable, sustainable and long-term returns on investment, while taking measured and controlled risks. It runs extensive portfolio-wide risk hedging that contributes to its ability to cover its pensions liabilities from a wide range of asset classes selected carefully to enable it to construct an optimal portfolio. Thus ABP and the other pension schemes it runs the investments of choose from 15 investment funds comprising:

alternative inflation

commodities

developed markets equity

developed markets equity minimum volatility

emerging markets debt

emerging markets equity

euro plus treasuries

global credits

hedge funds

index linked bonds

infrastructure

long duration strategies

private equity

strategic real estate

tactical real estate
Sluimers began working for ABP in 2003 as a member of its executive board, where he managed its finances portfolio and became acting chairman from mid-2005. He was then formally appointed chairman two years later.
With a doctorate in general economics and having studied political science, Sluimers's move to ABP was preceded by an extensive political career at various ministries over time in the Dutch government. After holding policy positions in the departments of Finance and Social Affairs and Employment, he was appointed deputy director general of the Ministry of Public Health at the Ministry of Welfare, Public Health and Culture at the end of 1987. He returned to the Ministry of Finance in 1991, initially as deputy treasurer general and later as director general of the Central Government Budget.