IPE is the leading European publication for institutional investors and those running pension funds. It is published by IPE International Publishers Ltd, an independently-owned company founded in July 1996. IPE's sister publications are IPE Real Assets and FD Pensioen Pro | IPE. Our annual Conference & Awards event is the largest gathering of European pension funds under one roof.
For further information about the company or any of our titles, please contact:
Piers Diacre, Publisher
Tel: +44 (0)20 3465 9300 piers.diacre@ipe.com
For more information, please click below:

Central bank to gain new committee to deal with interest rates, allow board to focus on GPFG and other tasks

Pension funds 'can't explain' lack of indexation to members during strong economy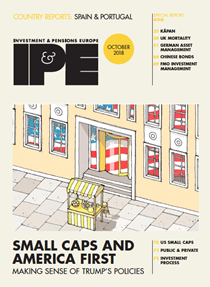 Digital Edition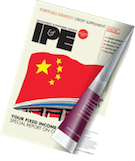 Subscribe to the digital edition of IPE magazine to view the latest issue directly in your browser.
Investors discuss future of asset class at two-day event at London Stock Exchange

Pension funds 'can't explain' lack of indexation to members during strong economy

Maine PERS puts $300m GIP funds and $50m into Homestead Farmland Fund III

Conference panellists wary of Commission's sustainability agenda bringing additional regulation and costs  
Group of investor organisations sets out investor agenda for corporate ESG reporting