UK investment consultants are broadly satisfied with the measures recommended by the country's competition regulator at the end of its 15-month inquiry into the consultancy and fiduciary sectors.
In a 440-page report published yesterday, the Competition and Markets Authority (CMA) set out eight "remedies" to address competition problems within the fiduciary management and investment consulting markets, including a lack of competitive tendering.
Mercer, Willis Towers Watson and Aon – the three biggest fiduciary management providers with an estimated market share of between 42% and 50%, according to the CMA – all welcomed the final report.
This was despite having called in lawyers in a bid to resist the launch of the inquiry last year. Mercer and Aon have repeatedly challenged the CMA's findings, particularly regarding how the regulator concluded that there were low levels of engagement from trustees with their consultants or fiduciary managers. Between them, the so-called 'big three' submitted 45 reports, responses and documents to the CMA during the investigation.
Fiona Dunsire, UK CEO at Mercer, described the CMA's investigation as "exhaustive and comprehensive", adding that it had helped dismiss "myths and misconceptions about the industry".
"Mercer has engaged constructively throughout the process, putting its clients' interests first," she said. "In our experience trustees are capable, diligent and committed individuals who regularly test providers. Where the CMA has identified improvements that can be made by providers, some industry-led initiatives are already in train and we will continue to work constructively so that all measures are implemented in a way that brings enhanced value to trustees."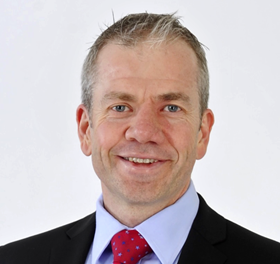 Tim Giles, head of investment for UK and Ireland at Aon, said: "We are already at the forefront of many steps being taken to improve transparency across all sections of the market. We firmly believe that these will ultimately improve outcomes for all pension scheme members."
Ed Francis, head of investment at Willis Towers Watson, said: "Overall the CMA has found an industry that is functioning well, does not have excessive concentration or high barriers to entry and where participants are seeking to serve their clients' best interests.
"The very thorough process that the CMA has undertaken should give customers significant comfort that the industry is committed to high levels of transparency and well aligned to serve them effectively both now and in the future."
The Financial Conduct Authority (FCA) suggested that Mercer, Willis Towers Watson and Aon were too dominant of the investment consulting and fiduciary management sectors, in a broader asset management market study published in 2016.
However, the CMA's report found that neither industry was highly concentrated to an extent that required intervention.
During the CMA's investigation, models for reporting costs and performance have emerged, going some way to addressing the FCA's initial concerns about transparency in these areas. However, the CMA still recommended that fiduciary providers should be mandated to unbundle costs and report performance in a standardised way.
Tender process concerns
One of the main recommendations made by the CMA in its report was to require pension scheme trustees to put out to tender any fiduciary management mandate that covers more than 20% of assets.
The tender process must consist of at least three providers but did not have to be open to the entire market.
Most consultants responding publicly yesterday accepted the recommendation, but Mark McNulty, head of JLT Employee Benefits' fiduciary arm, argued that the requirement to retender some mandates would "result in wasted time and effort" for providers and pension schemes.
The regulator said in its report that any existing fiduciary mandates that had not been subject to a competitive tender process should be put out to market within the next five years.
"It is very disappointing that the CMA has provided no dispensations from the need for the tender requirements, even where the trustees are entirely satisfied with the current arrangements and have no intention of changing managers," McNulty said.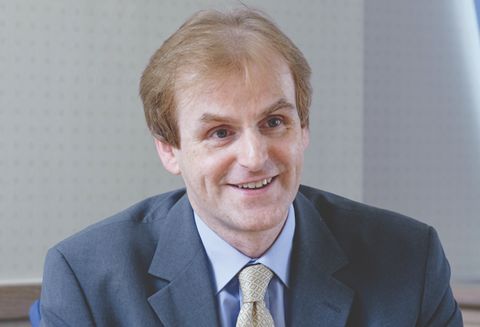 Paul Gibney, partner at LCP, said the CMA had "effectively told UK pension scheme trustees to take extra care when appointing a fiduciary manager", which he argued should be treated similarly to any other asset manager appointment.
The CMA's recommendations will be put to consultation in the new year, with implementation expected later in 2019. The statutory deadline for concluding the investigation is 13 March 2019.