Sweden's AMF posted an 8.5% investment return on its overall assets for the first half of this year, and said the strong gain would help it continue increasing the proportion of unlisted assets in its portfolio.
The SEK790bn (€77.6bn) blue-collar pension fund said its solvency ratio increased compared with a year before, and that profit had been lifted by changes to the discount rate for calculating liabilities.
Johan Sidenmark, chief executive officer at AMF, said of the "strong" six-month return and better financial position: "It also improves our already good conditions to continue the strategic reallocation of our portfolio, through further investments in long-term unlisted assets."
AMF's solvency ratio rose to 217% at the end of June, from 196% at the end of last year, and group profit rose to SEK62.57bn in the first half, compared to a group loss of SEK11.89bn for the corresponding period in 2020, according to the new financial figures.
The firm said changes in the discount rate used to revalue liabilities had a positive SEK7.5bn impact on earnings in the first half, whereas in the first half of 2020, changes to the discount rate had reduced earnings by SEK12.4bn.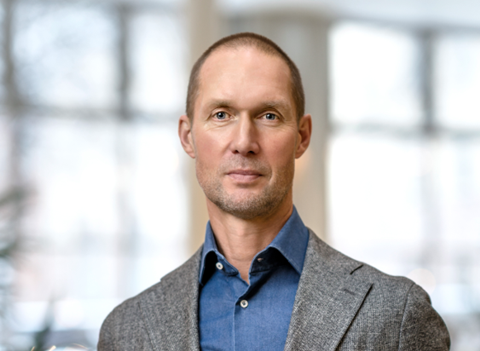 Tomas Flodén, AMF's head of asset management, said the equity portfolio alone generated an 18.5% investment return in the first half, with Swedish shares proving the best-performing equities, rising by just over 20% in the period.
He said alternative investments and real estate had also delivered positive returns, and that the firm had continued to shift its investments into unlisted and alternative assets during the spring.
As examples of alternatives recently added to the portfolio, Flodén cited AMF's investments in Finnish electricity distribution company Caruna, Swedish music tech company Epidemic Sound, online grocer MatHem, as well as its move to increase its stake in green-battery manufacturer Northvolt.
Earlier this year, Flodén said AMF's strategy of investing very long term, and in a wide range of assets – increasing the proportion of property and other alternatives such as unlisted companies in its portfolio – made the pension provider less sensitive to turbulent periods on financial markets.
In mid-July, Sweden's biggest pension fund Alecta announced returns of 7.7% and 12.4% for its two main pension products for the first six months of this year, with its CEO thanking equity portfolio gains, but also its own shift towards alternative asset classes.
Looking for IPE's latest magazine? Read the digital edition here.