The Principles for Responsible Investment (PRI) has appointed David Atkin to succeed Fiona Reynolds as chief executive officer, the organisation announced today.
Atkin will become CEO on 10 December after joining the PRI from 15 November in an advisory role.
He was most recently deputy CEO of investment manager AMP Capital, and before then served as CEO of three Australian asset owners; Cbus, ESS Super, and JUST SUPER.
He has also previously served as a PRI board director, between 2009 and 2015.
Martin Skancke, chair of the PRI Chair, said Atkin was "ideally suited to lead PRI at a time of continued growth in its presence and membership around the world".
"David is a passionate and authentic leader with a deep understanding of mission-driven organisations, and a highly experienced and effective manager," he said.
"David brings a strong understanding of the needs of PRI's signatories to the organisation, with a sophisticated knowledge of the priorities and management of asset owners gained from his time in the investment industry."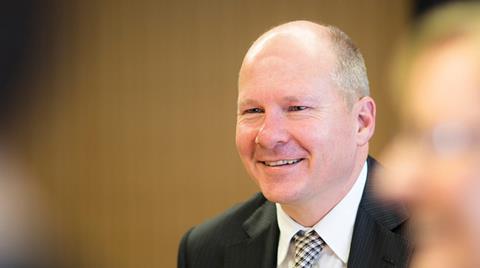 Reynolds announced her intention to step down in June, saying she wanted to be able to more easily spend time with her family in Australia. Skancke said she had "expertly led" the PRI for the past nine years.
Reynolds will stay on in an advisory capacity at the PRI until early in 2022 to ensure a smooth transition and continuity for PRI's global signatory base.
Atkin will relocate to PRI's headquarters in London from Australia in March next year, the PRI said.
"I am very excited to be given this opportunity to lead the PRI in its next phase of meeting the needs of its broad and diverse signatory base," Atkin said.
"Responsible investment has entered the mainstream and today, for the first time, the majority of investors around the world recognise the importance of incorporating ESG factors into their investment and ownership activities."
He added: "I look forward to working with the board and our talented team around the world to ensure that the PRI continues to provide the necessary support to enable our signatories to implement the six principles for responsible investment.
"Now more than ever, these principles play a critical role in helping institutional investors meet the needs of their beneficiaries, customers and the global community."
Reynolds said she had known Aktin for more than 20 years and that he was "a natural leader who is passionate about sustainable investing".
"He has incredibly strong knowledge and experience of the powerful role investors can play as stewards of capital, and will be an asset to PRI as it continues to grow."
Looking for IPE's latest magazine? Read the digital edition here.