Germany's nuclear waste management fund, KENFO, plans to carry out co- and direct investments in unlisted assets in the near future to further lift potential returns.
The fund is also focusing on building up a portfolio investing in private equity and sustainable infrastructure, chief executive officer Anja Mikus said.
Mikus told IPE last year that the fund was turning to private equity and infrastructure for its illiquid asset allocation amid a "challenging" environment for expected returns.
KENFO is keeping up with its efforts to expand its illiquid assets portfolio in private equity, private debt and infrastructure with capital commitments standing now at €1.8bn, it said.
It has set a strategy to reinforce capacities for alternative investments with a view to adding up to 30 new employees to the team in the coming years, it said presenting its financial results for 2020.
KENFO diversified its illiquid investments portfolio in 2020 by region and sector with subscriptions for a total of €844m, investing 49% in private equity and 51% in infrastructure.
It has so far conducted illiquid investments almost exclusively (99.9%) in private equity, according to its 2020 financial statement.
Illiquid investments made up a small portion on its portfolio in 2020 (0.3%), according to the statement. Equities still accounted for the largest share of its assets based on market value with 39.9%, followed by corporate bonds with 31.8%, government bonds with 18.8%, real estate with 8.8%, and other investments with 0.3%.
The fund plans to increase the amount of invested assets this year to €20bn, up from a €16.6bn at the end of 2020. Last year KENFO invested a total of €6.2bn in capital markets, including €3.8bn in equities, €1.3bn in corporate bonds, €790m in real estate investment trusts (REITs), €169m in government bonds and €46m in illiquid assets.
Assets under management in 2020 stood at €22.8bn, according to the financial statement.
A 'solid' year
KENFO took last year's market downturn as an opportunity to adjust its strategic asset allocation and expand its equity portfolio. It eventually managed to navigate the crisis "successfully", said Thorsten Herdan, chair of the board of trustees and head of the energy policy department at the Federal Ministry of Economic Affairs and Energy.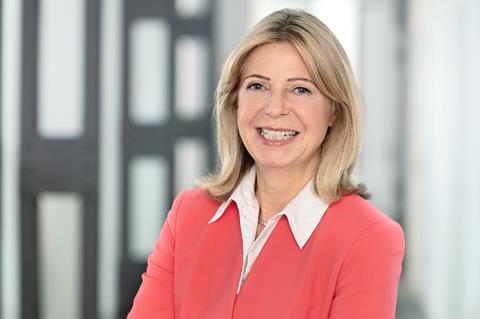 The fund closed 2020 with a "solid" return on investments of 8.3%, to lift the value of its assets in the first five months of this year of 4.4%, CEO Mikus said.
Overall, the fund earned €2.5bn on its portfolio by May based on market value and deducting costs. It ended 2020 with a profit of €120m compared with €9.4m in the prior year, resulting also from the sale of a portfolio of "high-quality bonds", it added.
KENFO had to sustain costs of €52.6m paid to the Deutsche Bundesbank for negative interest, however, down by €13.5m compared to 2019. It spent €7.3m for internal administration, with staff accounting for the largest share of its expenses at €4.3m.
"We expect to be able to continue the positive trend in the next year and to further increase earnings in the range of €195-245m," chief financial officer Thomas Bley said.
KENFO has so far paid €1.3bn to finance the nuclear waste management to the Federal Ministry for the Environment, Nature Conservation and Nuclear Safety. Last year it paid €512.4m.
"We achieved what we set out to do in 2020, even though the past year was marked by the COVID-19 crisis," Bley added.
The recent changes to the Disposal Fund Act (EntsorgFondsG) – which established KENFO in 2017 – would facilitate investments in illiquid assets.
"With the change in the law, we have succeeded in relieving KENFO of legal and administrative burdens to a certain extent," Herdan said.
To read the digital edition of IPE's latest magazine click here.