Digital Edition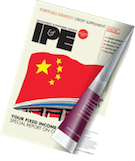 Subscribe to the digital edition of IPE magazine to view the latest issue directly in your browser.

This September marks 10 years since the collapse of Lehman Brothers and the high-water mark of the 2007-09 financial crisis – a decade of profound changes and steady growth for the asset management industry

Global asset managers are committing more resources to the development of funds using artificial intelligence. How will this affect portfolio management?
China's investment management market is set to reach $17trn by 2030. But there will be no easy path to riches for foreign players
Despite the absence of a single definition of sustainable investing, investors are being asked to pay heed to risk, return and investment impact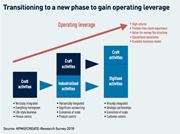 Alternative investment managers face a stark choice as digitisation increases