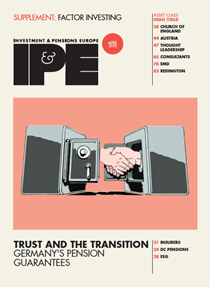 Digital Edition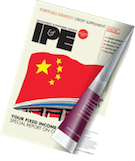 Subscribe to the digital edition of IPE magazine to view the latest issue directly in your browser.

The cosy old world of asset management seems already seems like a different era. One day, CEOs will probably tell their grandchildren about the bygone days of fat margins, soft dollars and dubious intermediary arrangements

Data is transforming asset management. Are humans a weak link or an indispensable component?
Familiar set-ups in asset management are becoming obsolete in the face of Darwinian forces
Can markets offer investors better price discovery for a lower spread?
Is recruitment the answer to diversity in asset management?
Pension funds are consolidating. What are the consequences for investment managers?
Asset managers must put client interests first as Brexit negotiations draw near