London CIV – Dean Bowden has been appointed as the new CEO of London CIV. He will succeed Mike O'Donnell who has been in the role for three-and-a-half years. Bowden will join London CIV in November to work alongside O'Donnell getting to know the business and clients in the months before O'Donnell steps down.
Bowden spent much of his career with Quilter (formerly Old Mutual and Skandia). Until recently he was CEO and director of Quilter Investors Portfolio Management and managing director and director of Quilter Investors Ltd while also undertaking the role of Quilter's group head of responsible investment.
SPP Pension & Försäkring – Jenny Rundbladh has been appointed as the new CEO of SPP Pension & Försäkring, the Swedish division of the Norwegian Storebrand financial services group. She is being promoted from her current role of sales director to replace Staffan Hansén, who is to become the new CEO of national pensions buffer fund AP3, as announced in June.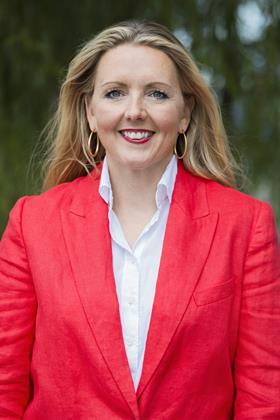 Rundbladh has worked at SPP for four years and is also part of the board of Storebrand asset management. She has broad experience in the insurance industry having worked in senior roles at insurance broker Aon. She will start work in the CEO role on 1 September.
Migros Pensionskasse – the pension fund of the Swiss retailer Migros has announced that Christian Walser will succeed Sergio Campigotto as head of the administration. Campigotto retires at the end of August after serving for 25 years as head of administration and deputy managing director at Migros. Walser is currently head of the finance department at the Swiss pension fund. He will assume responsibility as head of administration and member of the executive board on 1 October.
Danish FSA – Carsten Holdum has been appointed as a new board member of Denmark's Financial Supervisory Authority. Holdum worked as a consumer economist at pension fund PFA for 10 years until December 2021, and is also a former chief economist at the Danish Consumer Council. He will join the FSA board on 1 September 2022, taking over from Ken Bechmann, who will resign on that date.
AXA Investment Managers – Tim Banks has been appointed sales director, UK institutional core clients. He will assist in growing the firm's defined contribution pension fund and third-party insurer client base in the UK. In this new role, Banks will be an additional resource to continue the growth of AXA IM's business in the UK institutional market and in responsible and impact investing. He is reporting to Rachel Basarab-Horwath, head of UK institutional.
Banks arrives from Mercer, where he was head of external sales for the UK investment solutions team. There he was responsible for UK external asset-based sales and third-party advisers across a broad range of clients and products.
Innova Capital – Michał Wojdyła has been promoted to the position of partner at the Warsaw-based Central European private equity firm ahead of the deployment of its new Innova/7 investment vehicle.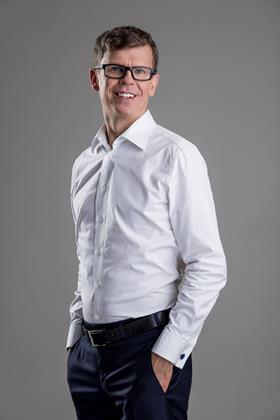 Wojdyła, previously managing director, has been with Innova Capital since 2008. Over the years, he has gained extensive experience in the private equity industry, working on numerous investments and portfolio companies. Recently, he has been co-developing Innova's technology practice, focusing primarily on the IT services sector where he has led the investment in STX Next, a Poznań based software house. Before joining Innova he worked at KPMG Corporate Finance.
RBC Blue Bay Asset Management – The asset manager has hired a second business development director for its new Benelux office in Amsterdam. Pieter Krom is joining from FinFiles, a Dutch firm that collects fund distribution data. Krom formerly led the Netherlands wholesale distribution team at asset manager Robeco between 2015 and 2020. Blue Bay opened its Benelux and Nordics sales office in March this year. Krom will report to Kornelis Buursma, director business development Benelux.
AIP Management – Marcus Abbestam has been hired by the Danish alternatives manager as its new junior ESG analyst. Before joining AIP, Abbestam worked as an investor relations assistant at Swedish asset manager OQAM and also worked at Wictor Family Office.
The latest digital edition of IPE's magazine is now available.