We asked two pension funds whether the distinction between emerging and developed markets still makes sense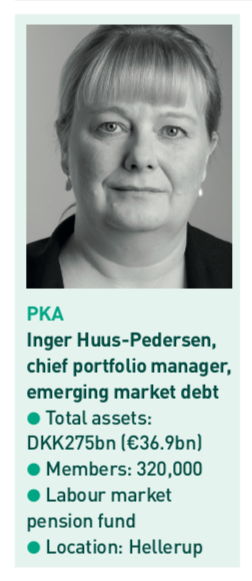 Regular reviews are necessary
We are well aware of the discussion taking place, mostly in the equity space, about the closing of the gap between emerging and developed markets. It is relevant to question whether companies that operate from emerging markets (EMs) should be priced differently from those in developed markets, when both have the same exposure to global markets.
Generally speaking, the distinction between emerging and developed markets still makes sense in the debt space. In our understanding, when it comes to the debt markets, the term 'emerging' signals something that is shifting. That is why it is necessary to review which countries fall in each category from time to time. One example would be Poland, which was most likely an emerging market country in the past, but whose position has changed. Rates and currency volatility are very low and the institutional framework is such that it could no longer be considered an emerging market country.
Often, we will also disagree with some of the choices made by index providers. For instance, many see South Korea as an emerging market, while we do not. But the purpose of benchmarks is to provide investors with a representation of the market against which they can measure their performance; therefore benchmarks must be as stable as possible. We, on the other hand, can take our own views.
Similarly, the fact that a country belongs in the developed market space does not mean that it is a safe investment no matter what. A few years ago, there was some turbulence around France, which is generally seen as a safe country. The spread between Germany and France widened significantly and that led to losses in portfolios.
Our EM debt assets are managed externally with a passive approach. We have around DKK20bn in local currency EM debt and around DKK50bn in developed market debt. We are currently reviewing our exposure and looking at other ways to manage our EM debt portfolio, such as investing in hard currency paper, and integrating ESG in our portfolio.
When we assess whether a country should be seen as an emerging market, we look at different parameters. GDP per capita is the first one, but then we look at the Sharpe ratio, country ratings, the volatility of rates and currency, the yield curve and the institutional framework, among other things. We also look at the complexity and cost of managing it internally. We find that when it is possible for us to manage a country's sovereign debt securities internally, usually it is not an emerging country.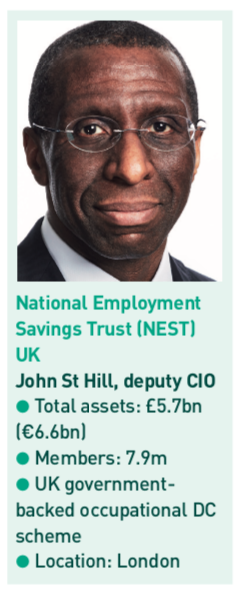 There is still value in the distinction
Taxonomies can be useful, depending on how they are used. We believe the emerging market (EM) label is a useful one, given that most understand that different countries have different levels of GDP per capita, population growth and political stability, and that those differences can lead to higher returns at attractive levels of risk.
It is interesting to remember the history of the emerging market label, which was created in 1981. Already, at the time, the label was being attached to countries that had very little in common. However, as ever, there was an urge to identify groups of countries that offered potentially higher growth at attractive levels of risk. The reasons why these countries grow at a higher rate can be different in each case.
Today, index providers use complex sets of criteria to determine whether a market counts as developed, emerging or frontier. These criteria tend to be focused on different factors such as the existence of an efficient bond market, the effectiveness of regulatory and legal environments, as well as settlement cycles for securities. Index providers are trying to identify markets that are investable and group those markets together in a way that is useful for investors. They have to make hard choices around which criteria to include and which not to include.
Over the past 40 years we have seen an increasing convergence between markets across the world. But one of the advantages of investing in emerging markets is that one does still get exposure to localised factors that can offer a diversification benefit to a global portfolio. In developed markets such as the US, the UK or Japan, a high share of risk is explained by the common factors.
In EMs there is an opportunity to get exposure to a broader range of localised factors, and by spreading assets across different emerging markets, investors can get exposure to global growth and diversify risk. That is essentially what NEST is trying to do for its members.
An example of such factors is the growth of the middle class. One of the benefits of trade liberalisation has been improving levels of average wealth across the planet. And the rate of increase of those average wealth levels has been faster in EMs compared with developed markets. To the extent that countries have large and growing middle classes, there is an opportunity to invest in companies that can supply services to those new consumers.
NEST owns EM assets within our target-date funds to diversify the portfolio and to enable members to benefit from global growth. We have both EM debt and equity within our portfolio and, broadly speaking, we enable our managers to exercise discretion in those portfolios. Where there are specific opportunities in individual markets, our managers can take advantage of idiosyncratic differences and generate returns.
We think there is still value in the emerging market label but we recognise there are differences between individual countries, and the managers that we appoint are authorised to exercise skill to identify which of those markets offer the best risk-adjusted returns for our members at any particular point in time.
Interviews by Carlo Svaluto Moreolo