As budgetary and demographic pressures start to bite, what is the future for CEE pension systems?
A recent panel with members of PensionsEurope's CEEC Forum discussed regional pensions issues
Auto-enrolment looks to be key to Poland's pension future. Dismantling of the OFE system remains on hold
The Romanian government has decided to reduce contributions to the mandatory pensions system 

The collapse of Croatia's largest food and drink company in 2017 has barely affected pension portfolios
Armenia is implementing compulsory private pensions to help stimulate capital markets
Baltic second-pillar pension funds face common challenges in a low-return environment, such as searching for yield and illiquid opportunities in a challenging regulatory environment
The election of a new government has added an element of uncertainty to pension reform
Political uncertainty means Romanian pension funds will have to wait for clarity on an increase in the second-pillar pension contribution rate
Krystyna Krzyzak reportson the latest reforms to Poland's second-pillar pensions system
Krystyna Krzyzak reports on the trend for consolidation among pension providers as the Russian government tries to modernise a system it appears unable to afford
Auto-enrolment proposed for younger workers as well as change to contribution structure

Pension fund manager invests alongside European Investment Fund and venture capital investor

Restriction of asset management to investment fund companies criticised by pension fund managers

Equity-weighted fund returns exceeded 9%, while bond funds performed poorly

Transfer of shares to Sava Re is contingent on regulatory approval

Individual Pension Capital plan faces further delays
State-owned PZU Life to buy pension offerings of Bank Pekao

Plus: ERAFP tenders out €2bn currency hedging mandate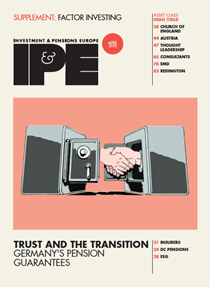 Digital Edition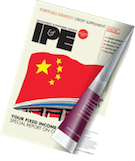 Subscribe to the digital edition of IPE magazine to view the latest issue directly in your browser.