As budgetary and demographic pressures start to bite, what is the future for CEE pension systems?
A recent panel with members of PensionsEurope's CEEC Forum discussed regional pensions issues
Auto-enrolment looks to be key to Poland's pension future. Dismantling of the OFE system remains on hold
The Romanian government has decided to reduce contributions to the mandatory pensions system 

The collapse of Croatia's largest food and drink company in 2017 has barely affected pension portfolios
Armenia is implementing compulsory private pensions to help stimulate capital markets
Baltic second-pillar pension funds face common challenges in a low-return environment, such as searching for yield and illiquid opportunities in a challenging regulatory environment
The election of a new government has added an element of uncertainty to pension reform
Political uncertainty means Romanian pension funds will have to wait for clarity on an increase in the second-pillar pension contribution rate
Krystyna Krzyzak reportson the latest reforms to Poland's second-pillar pensions system
Krystyna Krzyzak reports on the trend for consolidation among pension providers as the Russian government tries to modernise a system it appears unable to afford
Falling Warsaw Stock Exchange prices drag down returns amid macro concerns

First enrolments to start in July 2019, subject to approval from the upper house and president Andrzej Duda

NN also to acquire Aegon's Slovakian and Czech life insurance businesses
PensionsEurope also criticised a plan to suspend contributions that caused a stock market crash

Baltic country's government has agreed on pension reform and put it to parliament
Also: Regulator approves fund management company takeover

9% drop in Poland's main stock index wipes out part of 2018's stellar investment returns

Issues include predicted long-term wage rises and inclusion of non-contributing members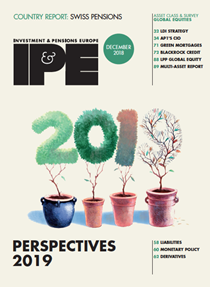 Digital Edition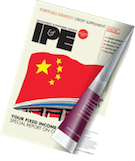 Subscribe to the digital edition of IPE magazine to view the latest issue directly in your browser.