Is the Nordic dream of a unified Danish-Swedish pensions market over?
Nordic institutions maintain an innovative diversification path
Gustav Karner cleans out old medicine at the pharmacy pension fund, as attention turns to cost cutting
Reform of the Premium Pension System aims to root out poor management practices and make the system sustainable
How to formulate evidence-based pension reform proposals in 10 weeks

The lifting of capital controls will allow Icelandic pension funds to invest more overseas
The newly consolidated Finnish mutual pension insurance sector sees new problems in the investment conundrum
Finland has woken up to the difficulties created by the flexible world of employment and the inability of pension regulation to ensure suitable provision for the self-employed 
Sweden's four main buffers funds have increased co-ordination since the failed system change in 2017
Kommunale Landespensjonskasse is asset rich with a mandate to invest in more real estate, but where can it find suitable opportunities?

Is managing its huge sovereign wealth fund distracting the Norwegian Central Bank from its monetary stability role?
Unit-linked insurer has $50m investment grade active mandate to award

Danish pensions highflier became embroiled in widespread dividend tax scandal

Swedish pension fund says sector has underperformed by 40% since 2016

Finnish pension fund link up wins watchdog's approval
CFO says Q3 took a "positive turn", but year-to-date return was still half that of same period in 2017
Yngve Slyngstad cites trade jitters as a weight on markets
ATP, PKA and PFA conditionally reject future cooperation with range of international banks

Central bank to gain new committee to deal with interest rates, allow board to focus on GPFG and other tasks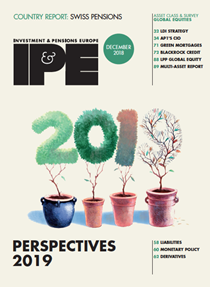 Digital Edition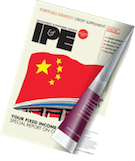 Subscribe to the digital edition of IPE magazine to view the latest issue directly in your browser.