The lifting of capital controls will allow Icelandic pension funds to invest more overseas
The newly consolidated Finnish mutual pension insurance sector sees new problems in the investment conundrum
Finland has woken up to the difficulties created by the flexible world of employment and the inability of pension regulation to ensure suitable provision for the self-employed 
Sweden's four main buffers funds have increased co-ordination since the failed system change in 2017
Kommunale Landespensjonskasse is asset rich with a mandate to invest in more real estate, but where can it find suitable opportunities?

Is managing its huge sovereign wealth fund distracting the Norwegian Central Bank from its monetary stability role?
Key findings on asset management trends from the latest Nordic Investor Survey
Ilmarinen is to become the largest property investor and second-largest pension provider in Finland when it merges with Etera
Switching all pension assets of active members to market-rate returns has allowed  Industriens Pension to reap the benefits of wider diversification
Denmark's entrepreneur panel wants the country's largest pension fund to do more to support the growth of young Danish companies
Kirstein has formed a new asset-management company to increase client reach, writes Rachel Fixsen

Finnish pensions insurance giant Varma posts 1.7% investment return in first half

Manager Folketrygdfondet beats benchmark in equities and bonds 

Deal to propel AP Pension into country's top 10 pension providers by assets under management
Lindeborg joined AP3 in 2009 and was promoted to CIO in 2015

Sweden's biggest pension fund left disappointed after first-half investment performance

Branner joins from SEB Investment Management in Sweden
CEO warns against short-termism distracting from "comparative advantage" of long term investing

Finnish pensions insurer says post-merger synergy targets on track after H1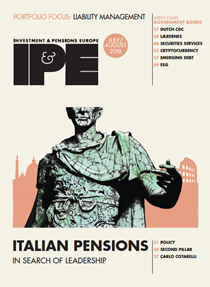 Digital Edition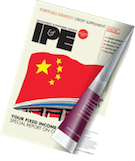 Subscribe to the digital edition of IPE magazine to view the latest issue directly in your browser.