The lifting of capital controls will allow Icelandic pension funds to invest more overseas
The newly consolidated Finnish mutual pension insurance sector sees new problems in the investment conundrum
Finland has woken up to the difficulties created by the flexible world of employment and the inability of pension regulation to ensure suitable provision for the self-employed 
Sweden's four main buffers funds have increased co-ordination since the failed system change in 2017
Kommunale Landespensjonskasse is asset rich with a mandate to invest in more real estate, but where can it find suitable opportunities?

Is managing its huge sovereign wealth fund distracting the Norwegian Central Bank from its monetary stability role?
Key findings on asset management trends from the latest Nordic Investor Survey
Ilmarinen is to become the largest property investor and second-largest pension provider in Finland when it merges with Etera
Switching all pension assets of active members to market-rate returns has allowed  Industriens Pension to reap the benefits of wider diversification
Denmark's entrepreneur panel wants the country's largest pension fund to do more to support the growth of young Danish companies
Kirstein has formed a new asset-management company to increase client reach, writes Rachel Fixsen

Pension provider reports first results since rebranding from Nordea Liv & Pension Denmark 
Carlos Joly argues that overexposure to oil and gas would put future generations at risk
Providers swap traditional fixed income for higher-yielding corporate notes
Property company Vasakronan issues SEK610m of green commercial paper bonds

Danish academics' pension fund won't exit DKK600m stock holding despite damning money-laundering report

Architects' and engineers' pension fund hit by demands of tightening rules

Also: Sampension becomes 5th Danish pension fund to adopt TCFD guidelines

Multifactor global equity fund should be domiciled in the US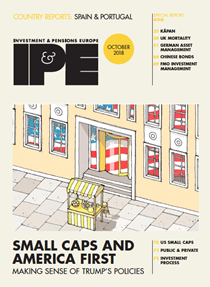 Digital Edition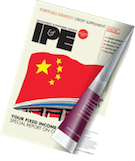 Subscribe to the digital edition of IPE magazine to view the latest issue directly in your browser.