Spanish pension funds are breaking with traditionally conservative investment practices as they strive to achieve positive returns in the low-interest-rate environment
Portuguese pension funds are continuing to invest in Italian debt despite the fears for Italy's banking sector

Pension funds are reducing their risk levels in response to uncertainties generated by Spain's failure to form a government, Brexit and Italy's banking crisis
Gail Moss finds out what Spain's biggest corporate pension scheme has been doing to reduce risk in its investment portfolio
Against a backdrop of a steadily recovering domestic economy, private pension funds in Portugal have maintained stable asset allocations over the past year

Uncertainty over Greece is only one of several factors that have influenced trends in asset allocation over the past year

Gail Moss assesses investment trends for Spanish pension entities, which have recorded their second successive year of high returns 
Spanish workers can expect to receive detailed information from their employers about their retirement outlook, according to Carlo Svaluto Moreolo. Few think this will boost supplementary retirement savings at a time when the government is reducing tax incentives
Portugal's supplementary pension funds have increased their equity weightings but are still cautious on fixed-income, writes Gail Moss
A new round of pension reform, including re-rating the state pension, is just one aspect of the government's attempt to address the budget deficit.
Raising the retirement age and linking pensions to life expectancy are part of Portugal's agenda for making its retirement provision more sustainable. 

Plus: Grupo Catalana Occidente creates pension fund manager

Q3 returns benefit from strong run in equities, euro-denominated bonds 

Plus: Companies getting more serious about water, diesel bans may cause emissions target miss

Schemes returned an average 0.2% between April and June, according to Willis Towers Watson
Several strategies are being considered to ensure the country's statutory pension scheme remains affordable

PFZW and PME both lost out, while ABP sold before the Spanish bank was rescued

Spain's largest corporate pension scheme will increase equities and reduce fixed income this year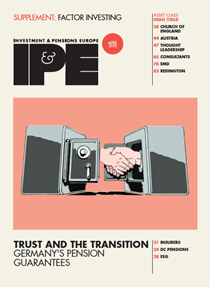 Digital Edition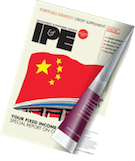 Subscribe to the digital edition of IPE magazine to view the latest issue directly in your browser.