Talks on the reform of the Swiss first and second pillar have been prolonged by the 2017 rejection of the Altersvorsorge 2020 pac
The reserve fund for Swiss social security is well-equipped to deal with growing deficits
1e pension plans are facing reform. Will this hinder their continued popularity?
Pensionskassen were slow to embrace ESG but many are now committed to integrating sustainable thinking into their strategies

The Swiss public has rejected a complex reform package for the first and second pillar. What comes next?
Industry experts and groups offer analysis of the referendum and its consequences for the future of Swiss pension reform
Switzerland's most vulnerable pension fund has been offered a CHF4.7bn bailout from its sponsor, the canton of Geneva
The Swiss government has decided against further reporting standardisation for Pensionskassen
Coverage ratios have improved but riskier investments mean some pension funds are vulnerable to market shocks

Pension funds seek the right risk-return balance in a low-interest-rate environment. Opportunities seem few and far between

The referendum in September will decide the fate of the Swiss pension reform package. Barbara Ottawa analyses the first stages of the political campaigns leading up to the vote
Lombard Odier Pension Fund has developed an innovative multi-asset approach based on absolute return and diversification
Up to €6.3bn could be returned to investors as GAM seeks to meet wave of redemption requests

Swiss pension funds look to lower equity allocations and increase exposure to foreign real estate
Clients began pulling money out earlier this week after the suspension of fund manager Tim Haywood
Liabilities fell by CHF3.6bn while investment returns added CHF900m.
CPEG announces carbon footprint results, coal exclusion, wider engagement scope

Flexible retirement age and compensation for women proposed in a bid to revive reforms

But industry professionals warn of damage to public confidence in second pillar

Fund reaches final closing at €252m with backing from major European institutions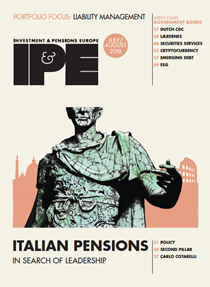 Digital Edition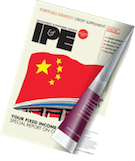 Subscribe to the digital edition of IPE magazine to view the latest issue directly in your browser.