Amendments to pension market rules are opening opportunities for pension funds to diversify their portfolios through investments in property and foreign equities. Reeta Paakkinen reports
Turkey is introducing auto-enrolment for private pensions this year, although full details are still to be announced, writes Reeta Paakkinen
Turkey's supplementary pension assets should reach €11bn this year, finds Reeta Ilona Paakkinen. Auto-enrolment and reform of severance payments would boost growth but remain controversial
Private pension asset growth will lead to opportunities for global custodians, according to Iain Morse
Pension providers are capitalising on recent liberalisation to launch gold and corporate bond funds, says Reeta Paakkinen
Reform to channel severance payments to the workplace supplementary pensions would mean exponential growth for the Turkish pension sector, writes Reeta Paakkinen

Investors missing opportunities in CEE and Greece as niche markets, delegates in Prague told
With the troubled country returning to bond markets, there may finally be reasons to be cheerful in south-east Europe

Biggest scheme in Cyprus also considering African investments
Geopolitical tensions look set to be felt across Europe in 2017. Daniel Ben-Ami and Carlo Svaluto Moreolo outline some of the most important

Plegt-Vos is the first Dutch company to relocate a defined contribution plan to Malta.Maarten van Wijk reports

Case brought by European Commission finds republic in breach of EU treaties
Is the EU a community of states or just a trade organisation structured to stimulate demand in favour of the stronger economies? That existential question can provoke much discussion, but the relationship between the EU and Greece in the years ahead may provide the real answer.
A lot of fresh thinking is needed to resolve the European Union's existential crisis, writes Joseph Mariathasan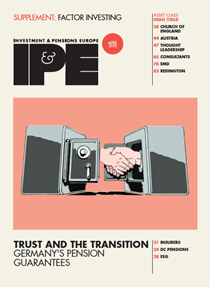 Digital Edition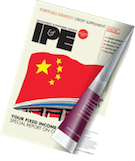 Subscribe to the digital edition of IPE magazine to view the latest issue directly in your browser.