Industry commentators do not expect radical changes to retirement legislation
The collapse of Carillion highlights just how difficult it is for pension fund trustees to influence the sponsoring company
The experience of collective defined schemes in the Netherlands illustrates shortcomings
Only 36 entities made a submission to the select committee, and some influential UK names are absent
Three years after its introduction, the liberation of pensions savings has been marred by accounts of poor advice and scams

A large proportion of institutional investors' costs remains opaque. Will a new UK initiative change this?
Trustees need to think about market volatility and employer covenants in light of Brexit
Are regulated apportionment arrangements the answer for insolvent employers?
How should UK pension fund trustees evaluate the credit risk they are exposed to in their main employer sponsor?
Cash equivalent pension transfers offer members flexibility and lower the funding burden for employers. What's not to like?

Lawyers described language about 'empowering savers' as misleading 

Default decumulation products not in the spirt of pension freedoms

OneDB combines admin, actuarial and investment services to set schemes on a path to full funding – and, perhaps, consolidation

PIC has been one of the most active insurers in the UK DB de-risking space in the past 12 months

Local authority pension fund open to investing on segregated or pooled fund basis

Also: LGIM expands ESG multi-asset range for defined contribution schemes

DWP launches consultation on trustees' duties in relation to financial ESG factors and ethical matters

Former NN Investment Partners CIO Hans Stoter to lead fixed income business as part of changes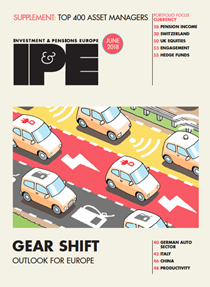 Digital Edition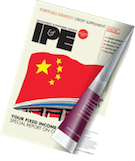 Subscribe to the digital edition of IPE magazine to view the latest issue directly in your browser.