Industry commentators do not expect radical changes to retirement legislation
The collapse of Carillion highlights just how difficult it is for pension fund trustees to influence the sponsoring company
The experience of collective defined schemes in the Netherlands illustrates shortcomings
Only 36 entities made a submission to the select committee, and some influential UK names are absent
Three years after its introduction, the liberation of pensions savings has been marred by accounts of poor advice and scams

A large proportion of institutional investors' costs remains opaque. Will a new UK initiative change this?
Trustees need to think about market volatility and employer covenants in light of Brexit
Are regulated apportionment arrangements the answer for insolvent employers?
How should UK pension fund trustees evaluate the credit risk they are exposed to in their main employer sponsor?
Cash equivalent pension transfers offer members flexibility and lower the funding burden for employers. What's not to like?

Plus: Merseyside Pension Fund sets targets to mitigate climate-related transition risk

Managers still working on building internal technology necessary to record the required information

Emerging market allocation gained nearly 30% in 2017, according to the Church fo England Pensions Board's annual report

Two transactions to boost global advisory firm's alternatives offering

LGPS partnership hopes to announce permanent CIO, head of research later this summer 
Fraudsters reported to con victims out of an average of £91,000 per person

ESG ratings capture Aon's assessment of effectiveness of manager policies and procedures

Pension Insurance Corporation insures benefits of BHS scheme after two years of public scrutiny of former owners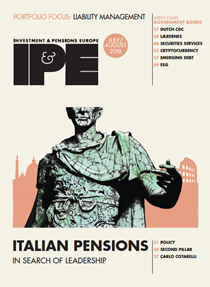 Digital Edition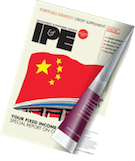 Subscribe to the digital edition of IPE magazine to view the latest issue directly in your browser.