A large proportion of institutional investors' costs remains opaque. Will a new UK initiative change this?
Trustees need to think about market volatility and employer covenants in light of Brexit
Are regulated apportionment arrangements the answer for insolvent employers?
How should UK pension fund trustees evaluate the credit risk they are exposed to in their main employer sponsor?
Cash equivalent pension transfers offer members flexibility and lower the funding burden for employers. What's not to like?

Millions of workers have joined workplace pension schemes under auto-enrolment but there is still some way to go before full adoption
With a potential Brexit in sight, Carlo Svaluto Moreolo asks whether the assumptions underlying liability-driven investment (LDI) need to be reconsidered 
Regulation is constraining pension funds' ability to manage risk and they should prepare for future illiquidity
UK defined-benefit deficits are ballooning. The Brexit vote might initiate behavioural change, Stephen Bouvier writes
As the UK government consults on whether NEST should be allowed to enter the drawdown market, Jonathan Williams examines the arguments for and against its entry, and what the fund can learn from Australia

Work and Pensions Select Committee slams Pensions Regulator and Financial Conduct Authority over approach to scheme's restructure

Politicians claimed the efforts to explain restructuring to members were "woefully inadequate"

Outsourcing agreement was reviewed following last year's merger

Willis Towers Watson report delivers damning verdict on London CIV following staff departures

Plus: Brunel publishes first annual report and accounts
PPF data shows combined DB deficit fell from £104bn to £51bn during January
Strategy will consider how FCA and TPR work together, and with others

Plus: Wellcome Trust develops plan to boost women in senior leadership roles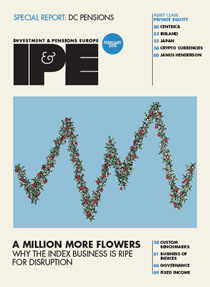 Digital Edition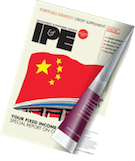 Subscribe to the digital edition of IPE magazine to view the latest issue directly in your browser.