We asked a group of 24 pension funds with total assets of €164bn their views on the current risks and opportunities
We asked a group of 30 pension funds with total assets of €293bn what risks the markets will face during 2018
We asked a group of pension funds with total assets of €28.2bn about their use of credit
Pension funds have largely been absent from the debate about MiFID II and research costs. We asked a group of pension funds with total assets of over €330bn for their views
We asked a group of European pension funds with total assets of €180bn about their emerging market debt strategies
We asked a group of European pension funds with total assets of €110bn about governance
We asked a group of European investors with total assets of €84.4bn about their appetite for alternative credit. The answers confirm that the sector is set to grow further.
Three-quarters of the investors polled for this month's Focus Group say investment consultants have added value to their investment portfolio
Three instutional investors – Louvre Endowment Fund, Elo & Amonis – share their views on emerging markets investing 

Anders Schelde, the new CIO of MP Pension, tells Rachel Fixsen how the pension fund has progressed since striking out on its own in 2015
Deutsche Asset Management set about trying to conquer the world in the 1990s and 2000s. CEOs have come and gone, as have brands. Another rebrand will follow this month's planned IPO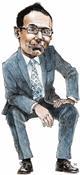 Chetan Ghosh, CIO of Centrica's UK pension fund, tells Carlo Svaluto Moreolo why cashflow-driven investment is the future of pension management

Andrew Formica, co-CEo of Janus Henderson Investors, talks about the benefits and challenges of the recent merger
MN Netherlands and PFA Denmark share their views on investment research under MiFID II

Arto Sirvio, Nokia's director of pensions, tells Carlo Svaluto Moreolo how the communication and information technology company manages a large portfolio of pension plans
Digital Edition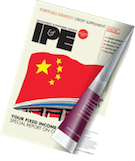 Subscribe to the digital edition of IPE magazine to view the latest issue directly in your browser.
While there is uncertainty over exemptions for pension funds, compliance with EMIR could bring benefits
The Dutch residential market offers good opportunities in fixed income, but foreign investors should do their research

Digital currencies dominate the media and water cooler conversations these days
The Japanese stock market recently hit a 26-year high. This achievement is even more remarkable when considered against the geopolitical backdrop