We asked a group of 24 pension funds with total assets of €164bn their views on the current risks and opportunities
We asked a group of 30 pension funds with total assets of €293bn what risks the markets will face during 2018
We asked a group of pension funds with total assets of €28.2bn about their use of credit
Pension funds have largely been absent from the debate about MiFID II and research costs. We asked a group of pension funds with total assets of over €330bn for their views
We asked a group of European pension funds with total assets of €180bn about their emerging market debt strategies
We asked a group of European pension funds with total assets of €110bn about governance
We asked a group of European investors with total assets of €84.4bn about their appetite for alternative credit. The answers confirm that the sector is set to grow further.
Over three-quarters of the respondents to this month's Focus Group are allocated to strategies that employ risk-factor investing concepts, with four of these considering further allocations
We asked European pension funds whether they see value in investing in UK assets. Despite the uncertainty regarding Brexit, most still see opportunities in the long term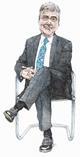 Paul Droop  (pictured), CIO of the Bank of Ireland's staff pension scheme, tells Carlo Svaluto Moreolo  about his approach to building a shockproof portfolio 
This year is a milestone for Neuberger Berman. It marks the 10th anniversary of the re-emergence of the firm as an independent, employee-owned in-vestment manager, as well as the 80th anniversary of its founding
We asked two European pension funds about their attitude to asset management fees and costs

Ivonne Forno (pictured), the CEO of Laborfonds, the Trentino-Alto Adige/Südtirol regional pension fund, talks to Carlo Svaluto Moreolo shortly after the fund's 20th birthday
Following the group's reorganisation, SMTAM's David Semaya outlines ambitious plans to widen their international expansion
As the equity markets begin 2019 in worse shape than last year, we asked three European pension funds how they conceive and execute their equity strategy, in order protect the portfolio
Xander den Uyl, chairman of PWRI, the Dutch fund for disabled workers, tells Carlo Svaluto Moreolo about its particular approach to ESG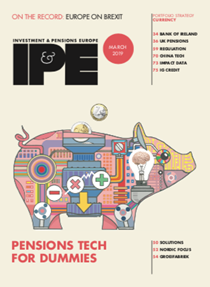 Digital Edition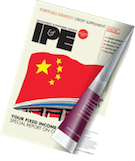 Subscribe to the digital edition of IPE magazine to view the latest issue directly in your browser.
Chinese tech firms offer exposure to rapidly expanding domestic markets

It is human nature to reduce the complexity of reality to simple rules, simple foci and simple decision points. In this, Brexit is no different
Philip Green, a British retail billionaire, is perhaps best-known for the controversy surrounding the pensions deficit of his defunct BHS high street chain

Financial markets have suffered a nasty bout of indigestion since October. The interplay of sentiment and volatility induced widespread pessimism, with added concern that market tantrums could subsequently bleed into the real economy