Christian Böhm, CEO of Austria's APK Pensionskasse, talks about the organisation's blend of dynamic and long-term investment strategy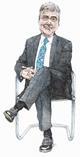 Paul Droop  (pictured), CIO of the Bank of Ireland's staff pension scheme, tells Carlo Svaluto Moreolo  about his approach to building a shockproof portfolio 

Ivonne Forno (pictured), the CEO of Laborfonds, the Trentino-Alto Adige/Südtirol regional pension fund, talks to Carlo Svaluto Moreolo shortly after the fund's 20th birthday
Xander den Uyl, chairman of PWRI, the Dutch fund for disabled workers, tells Carlo Svaluto Moreolo about its particular approach to ESG

Mikael Angberg, CIO of Första AP-fonden (AP1), one of Sweden's buffer funds, outlines the fund's investment philosophy to Carlo Svaluto Moreolo

Christian Mosel, CEO of Ärzteversorgung Westfalen-Lippe, the pension fund for doctors in Germany's Westphalia-Lippe region, talks about his old-fashioned approach to investment

Marie Giertz, CIO of Kåpan Pensioner, the pension fund for Swedish government employees, tells Carlo Svaluto Moreolo about the fund's strategy and ongoing projects

Bill Galvin (pictured left) and Guy Coughlan of the UK's Universities Superannuation Scheme outline their measured approach to valuation to Joseph Mariathasan
Dmytro Sheludchenko of Sweden's AP1 buffer fund explains how it constructs and manages its factor-investing portfolios
The growth of non-bank lending in Europe is often mentioned as a trend that could radically transform the European economy. This remains to be seen, but if banks gradually give some of their dominance in the lending market, then firms such as Cheyne Capital Management stand to benefit. 
We asked European pension funds whether they see value in investing in UK assets. Despite the uncertainty regarding Brexit, most still see opportunities in the long term
This year is a milestone for Neuberger Berman. It marks the 10th anniversary of the re-emergence of the firm as an independent, employee-owned in-vestment manager, as well as the 80th anniversary of its founding
We asked two European pension funds about their attitude to asset management fees and costs
Following the group's reorganisation, SMTAM's David Semaya outlines ambitious plans to widen their international expansion
As the equity markets begin 2019 in worse shape than last year, we asked three European pension funds how they conceive and execute their equity strategy, in order protect the portfolio
Saying that Tages is an investor in alternative asset management businesses does not really do justice to its eclectic nature
Digital Edition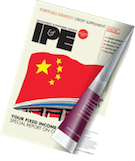 Subscribe to the digital edition of IPE magazine to view the latest issue directly in your browser.

Emerging markets have failed to increase their share of global investible market capitalisation since 2007

Active management versus passive index tracking remains one of the most hotly contested questions in the world of investment management.
Chinese tech firms offer exposure to rapidly expanding domestic markets

It is human nature to reduce the complexity of reality to simple rules, simple foci and simple decision points. In this, Brexit is no different