Dmytro Sheludchenko of Sweden's AP1 buffer fund explains how it constructs and manages its factor-investing portfolios
We asked European pension funds whether they see value in investing in UK assets. Despite the uncertainty regarding Brexit, most still see opportunities in the long term
We asked two European pension funds about their attitude to asset management fees and costs
As the equity markets begin 2019 in worse shape than last year, we asked three European pension funds how they conceive and execute their equity strategy, in order protect the portfolio
We asked two European pension funds how they hedge against interest rate risk, as the probability that interest rates will rise over the few next years grows 
The suspension of a GAM fund manager has revived the discussion about due diligence. We asked three pension funds how they deal with it
We asked the senior managers of two European pension funds to describe how they invest in small-cap equities and what are the challenges and opportunities in this asset class
We asked chief investment officers of three of Sweden's AP funds about how they view emerging market equities

Christian Böhm, CEO of Austria's APK Pensionskasse, talks about the organisation's blend of dynamic and long-term investment strategy 
The growth of non-bank lending in Europe is often mentioned as a trend that could radically transform the European economy. This remains to be seen, but if banks gradually give some of their dominance in the lending market, then firms such as Cheyne Capital Management stand to benefit.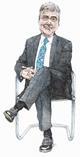 Paul Droop  (pictured), CIO of the Bank of Ireland's staff pension scheme, tells Carlo Svaluto Moreolo  about his approach to building a shockproof portfolio 
This year is a milestone for Neuberger Berman. It marks the 10th anniversary of the re-emergence of the firm as an independent, employee-owned in-vestment manager, as well as the 80th anniversary of its founding

Ivonne Forno (pictured), the CEO of Laborfonds, the Trentino-Alto Adige/Südtirol regional pension fund, talks to Carlo Svaluto Moreolo shortly after the fund's 20th birthday
Digital Edition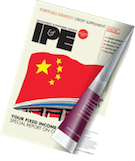 Subscribe to the digital edition of IPE magazine to view the latest issue directly in your browser.

Emerging markets have failed to increase their share of global investible market capitalisation since 2007

Active management versus passive index tracking remains one of the most hotly contested questions in the world of investment management.
Chinese tech firms offer exposure to rapidly expanding domestic markets

It is human nature to reduce the complexity of reality to simple rules, simple foci and simple decision points. In this, Brexit is no different