Digital Edition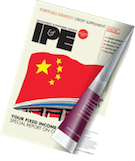 Subscribe to the digital edition of IPE magazine to view the latest issue directly in your browser.
We asked two pension funds to tell us about the case for investing in China and their experience with investing in the country
Carlo di Gennaro, head of global group pensions at Eni, tells Carlo Svaluto Moreolo how the oil and gas company is streamlining its pension strategy

We are living in Disneyworld," says George Muzinich, the CEO and chairman of Muzinich & Co, a New York-based investment manager specialising in corporate credit.
We asked two pension funds to share their views about investing in Europe at this crucial juncture for its economy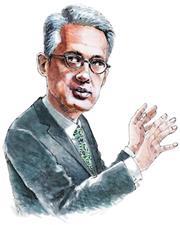 Grégoire Haenni, CIO of CPEG, the public pension fund for the Swiss canton of Geneva, explains the fund's multidimensional approach to asset allocation
As a Europe-focused small and mid-cap manager, the decision of London-based Montanaro Asset Management to launch its Better World fund, a global impact focused fund after a 27-year track record as a European house, was most certainly a change in strategic direction.
We asked two European pension funds how they view, and invest in, the hedge fund sector at a time when volatility is structurally low
Andrea Ash (pictured), investment director at RPMI Railpen, tells Carlo Svaluto Moreolo about the UK pension fund's private markets strategy