Dutch collective defined contribution is mostly a uniform concept, but with important distinctions
Dutch pension funds are picking up a yield premium by using swaps 
Back in 2010, the IASB and its US counterpart, the FASB, published a document that proposed a re-think of financial statements
Has the UK FRC failed to enforce Section 172 of the Companies Act on directors' duties?
International pension plans involve complex questions of structuring and compliance
We asked chief investment officers of three of Sweden's AP funds about how they view emerging market equities

Bill Galvin (pictured left) and Guy Coughlan of the UK's Universities Superannuation Scheme outline their measured approach to valuation to Joseph Mariathasan

David Hunt, the president and CEO of PGIM, draws an analogy between his role as the head of one of the world's largest asset managers and that of a musical conductor

Morten Malle, investment director of Denmark's Lærernes Pension, explains how the fund stays agile 
The pain of life and death rarely intrudes into the relatively safe world of the financial markets. But life at its most brutal intruded into the workings of Alger's headquarters in the World Trade Center on 9/11
Ilmarinen, Unilever, Ärzteversorgung Westfalen-Lippe (ÄVWL)

Cliff Speed, CIO of TPT Retirement Solutions (pictured), tells Carlo Svaluto Moreolo how the fund is trying to develop a portfolio that can withstand market volatility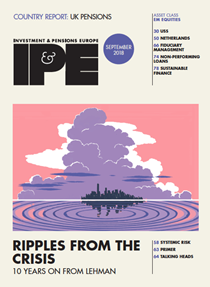 Digital Edition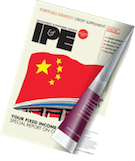 Subscribe to the digital edition of IPE magazine to view the latest issue directly in your browser.
A stockpile of nearly €780bn worth of non-performing loans weighs on the European economy
Key challenges facing securities services include margin pressure, regulatory change and technological development
The Bank for International Settlements has warned bond yields could suddenly rise – a snapback could rapidly spread between bond markets
Anxiety is growing about emerging market debt. US rate rises and the potential for a stronger dollar mean that EMD may be heading for turbulent times