Dutch pension funds are picking up a yield premium by using swaps 
Back in 2010, the IASB and its US counterpart, the FASB, published a document that proposed a re-think of financial statements
Has the UK FRC failed to enforce Section 172 of the Companies Act on directors' duties?
International pension plans involve complex questions of structuring and compliance
The annual pensions accounting survey from KPMG is revealing on assumptions around asset ceiling guidance, discount rates and life expectancy
Three instutional investors – Louvre Endowment Fund, Elo & Amonis – share their views on emerging markets investing 

Anders Schelde, the new CIO of MP Pension, tells Rachel Fixsen how the pension fund has progressed since striking out on its own in 2015
Deutsche Asset Management set about trying to conquer the world in the 1990s and 2000s. CEOs have come and gone, as have brands. Another rebrand will follow this month's planned IPO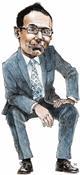 Chetan Ghosh, CIO of Centrica's UK pension fund, tells Carlo Svaluto Moreolo why cashflow-driven investment is the future of pension management

Andrew Formica, co-CEo of Janus Henderson Investors, talks about the benefits and challenges of the recent merger
MN Netherlands and PFA Denmark share their views on investment research under MiFID II

Arto Sirvio, Nokia's director of pensions, tells Carlo Svaluto Moreolo how the communication and information technology company manages a large portfolio of pension plans
Digital Edition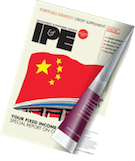 Subscribe to the digital edition of IPE magazine to view the latest issue directly in your browser.
While there is uncertainty over exemptions for pension funds, compliance with EMIR could bring benefits
The Dutch residential market offers good opportunities in fixed income, but foreign investors should do their research

Digital currencies dominate the media and water cooler conversations these days
The Japanese stock market recently hit a 26-year high. This achievement is even more remarkable when considered against the geopolitical backdrop