Dutch pension funds are picking up a yield premium by using swaps 
Back in 2010, the IASB and its US counterpart, the FASB, published a document that proposed a re-think of financial statements
Has the UK FRC failed to enforce Section 172 of the Companies Act on directors' duties?
International pension plans involve complex questions of structuring and compliance
The annual pensions accounting survey from KPMG is revealing on assumptions around asset ceiling guidance, discount rates and life expectancy
Dominique Carrel-Billiard joined Amundi in 2016 to head the integration of Pioneer. His unit is tasked with delivering €45bn in net new inflows over the next three years
Sparinstitutens Pensionskassa (SPK), KBC Pensioenfonds, Migros Pensionskasse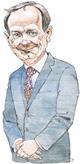 Pierre Jameson, pictured, CIO of the Church of England Pensions Board, talks to Carlo Svaluto Moreolo about the fund's active and global investment strategy
When they started out in 2006, Redington's founders claimed they wanted to "do for pensions what Jamie Oliver has done for school lunches", referring to the popular British TV chef
Three instutional investors – Louvre Endowment Fund, Elo & Amonis – share their views on emerging markets investing 

Anders Schelde, the new CIO of MP Pension, tells Rachel Fixsen how the pension fund has progressed since striking out on its own in 2015
Deutsche Asset Management set about trying to conquer the world in the 1990s and 2000s. CEOs have come and gone, as have brands. Another rebrand will follow this month's planned IPO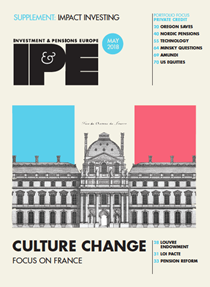 Digital Edition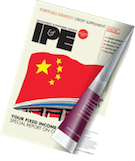 Subscribe to the digital edition of IPE magazine to view the latest issue directly in your browser.
The bout of marked market volatility in February prompted a heated debate: were financial markets close to a Minsky moment? 
Taking a consolidated view of taxation not only removes compliance headaches for asset managers but can also give them an edge over other industry players
While there is uncertainty over exemptions for pension funds, compliance with EMIR could bring benefits