Dutch collective defined contribution is mostly a uniform concept, but with important distinctions
Dutch pension funds are picking up a yield premium by using swaps 
Back in 2010, the IASB and its US counterpart, the FASB, published a document that proposed a re-think of financial statements
Has the UK FRC failed to enforce Section 172 of the Companies Act on directors' duties?
International pension plans involve complex questions of structuring and compliance

Morten Malle, investment director of Denmark's Lærernes Pension, explains how the fund stays agile 
The pain of life and death rarely intrudes into the relatively safe world of the financial markets. But life at its most brutal intruded into the workings of Alger's headquarters in the World Trade Center on 9/11
Ilmarinen, Unilever, Ärzteversorgung Westfalen-Lippe (ÄVWL)

Cliff Speed, CIO of TPT Retirement Solutions (pictured), tells Carlo Svaluto Moreolo how the fund is trying to develop a portfolio that can withstand market volatility
Half Italian, half Swedish, CEO of a French company but resident in London, Andrea Rossi embodies what he would like his tenure to be remembered for – diversity

Carlo Svaluto Moreolo talks to Philippe Gaboriau, CEO of the small, but growing, Louvre Endowment Fund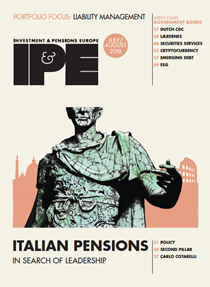 Digital Edition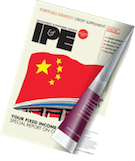 Subscribe to the digital edition of IPE magazine to view the latest issue directly in your browser.
Anxiety is growing about emerging market debt. US rate rises and the potential for a stronger dollar mean that EMD may be heading for turbulent times

The implications of the UK's EU departure will be complex and wide ranging for asset managers
No one wants UK equities. The influential global fund manager survey published by Bank of America Merrill Lynch reported that they were the most unpopular asset in April
Few words are as visceral, and yet as ill-defined, as populism. It has become a catch-all phrase for the sense of malaise sweeping the world