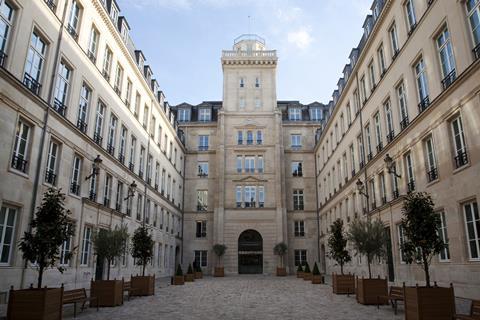 ESMA floats temporary solution for transferring uncleared derivatives contracts to EU counterparties

Also: Hans-Peter Wiedmer confirmed as new CEO of Bernische Pensionskasse
Fossil fuels cannot be replaced without nuclear energy, so our collective fears must be addressed

PensionsEurope, AEIP: VAT Directive must be amended to provide clarity and ensure equal treatment of all pension plans

PLSA, Investment Association and LGPS Advisory Board are backing the Cost Transparency Initiative

Department for Work and Pensions seeks industry feedback on how to address member communication and intergenerational fairness

GMP equalisation estimated to add £15bn to liabilities in October

Stephen Haddrill has led the Financial Reporting Council since 2009
The suspension of a GAM fund manager has revived the discussion about due diligence. We asked three pension funds how they deal with it

Christian Mosel, CEO of Ärzteversorgung Westfalen-Lippe, the pension fund for doctors in Germany's Westphalia-Lippe region, talks about his old-fashioned approach to investment
The debates over the failures of active managers and parallel growth of passive investment often neglect two important facts
We asked the senior managers of two European pension funds to describe how they invest in small-cap equities and what are the challenges and opportunities in this asset class

Marie Giertz, CIO of Kåpan Pensioner, the pension fund for Swedish government employees, tells Carlo Svaluto Moreolo about the fund's strategy and ongoing projects
Yvonne Bakkum, managing director of FMO Investment Management, is an evangelist for the UN's sustainable development goals (SDGs) – and even wears a lapel brooch representing them
We asked chief investment officers of three of Sweden's AP funds about how they view emerging market equities

Bill Galvin (pictured left) and Guy Coughlan of the UK's Universities Superannuation Scheme outline their measured approach to valuation to Joseph Mariathasan
Digital Edition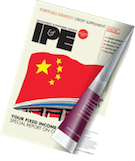 Subscribe to the digital edition of IPE magazine to view the latest issue directly in your browser.
The rate of increase in life expectancy in Germany appears to be slowing down 
Despite generous state incentives in the Turkish auto-enrolment system, opt-out rates are high
Whether or not to insure liabilities via a buyout or buy-in has long been a decision which most defined-benefit pension funds need to consider. Buyout deals have become integral to the pension fund landscape.
Dutch collective defined contribution is mostly a uniform concept, but with important distinctions