LCP found that FTSE 100 companies paid £90bn to shareholders and just £13bn to pension funds in 2018

ETFs, Brexit transfers and market performance pushed Irish AUM to an all-time high of €2.64trn in the first quarter of 2019, according to new data

A former head of pension fund supervision in the Netherlands has argued that risk reduction requirements for schemes are over the top and counter-productive

Minister warns government could legislate to enforce new transparency codes if managers fail to adopt the templates voluntarily

The Pensions Regulator says it will take a greater interest in more pension schemes as part of its latest corporate strategy 

Barclays, the Royal Bank of Scotland, Citigroup, JPMorgan, UBS and MUFG Bank fined by European Commission over 'Banana Split' and 'Essex Express' cartels
ECB's banking sector stress tests have caused concern among covered bond analysts over the potential impact on the attractiveness of the asset class
The UK's new regulatory regime for multi-employer defined contribution schemes has approved six providers so far
We asked two European pension funds how they view, and invest in, the hedge fund sector at a time when volatility is structurally low
Andrea Ash (pictured), investment director at RPMI Railpen, tells Carlo Svaluto Moreolo about the UK pension fund's private markets strategy
Self-described lifelong quant Rob Arnott finds the quantitative-investing industry often guilty of "overhyping and overselling" ideas
Dmytro Sheludchenko of Sweden's AP1 buffer fund explains how it constructs and manages its factor-investing portfolios

Christian Böhm, CEO of Austria's APK Pensionskasse, talks about the organisation's blend of dynamic and long-term investment strategy 
The growth of non-bank lending in Europe is often mentioned as a trend that could radically transform the European economy. This remains to be seen, but if banks gradually give some of their dominance in the lending market, then firms such as Cheyne Capital Management stand to benefit. 
We asked European pension funds whether they see value in investing in UK assets. Despite the uncertainty regarding Brexit, most still see opportunities in the long term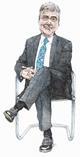 Paul Droop  (pictured), CIO of the Bank of Ireland's staff pension scheme, tells Carlo Svaluto Moreolo  about his approach to building a shockproof portfolio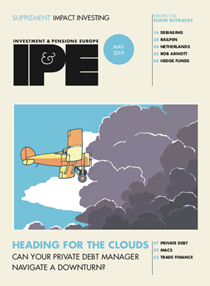 Digital Edition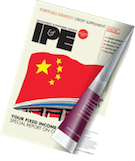 Subscribe to the digital edition of IPE magazine to view the latest issue directly in your browser.

A recent ruling by the UK Tax Tribunal decided that the imposition of UK income tax on the property income of a German pension scheme was unlawful under EU law
Some entities will not be eligible to offer PEPP products in Bulgaria, which looks like a recipe for market confusion
With the decline of DB pension funds, individuals are seeking alternatives for longevity protection

A growing number of countries are planning to reduce the strain placed on public finances of providing pensions to ever more retirees by encouraging individuals to make more adequate provision for their own retirement