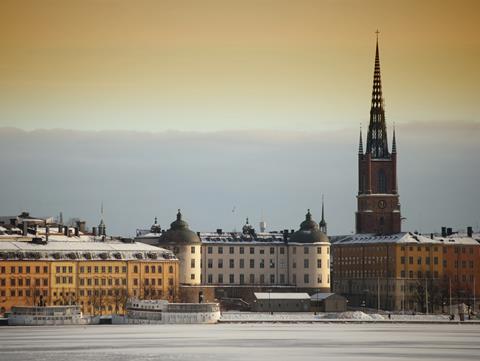 AP7 set to gain SEK9bn in assets under management as part of premium pension system changes

Government cuts fees for occupational pension providers and increases capital requirements 

One of five issues in investment management that could threaten stability

Palestine Solidarity Campaign wins right to appeal a UK court ruling that could restrict public sector funds' ability to divest from companies on ethical grounds

Industry lobby group publishes statements on consultations regarding second pillar interest rate, collective pension schemes and collective investment pools

Plus: Local authority funds urge regulatory rethink on data standards
Industry keenly awaiting guidance from the regulator on risk management elements

'Basis amount' raised from €10,000 for schemes that breach prudent person rules
As the equity markets begin 2019 in worse shape than last year, we asked three European pension funds how they conceive and execute their equity strategy, in order protect the portfolio
Xander den Uyl, chairman of PWRI, the Dutch fund for disabled workers, tells Carlo Svaluto Moreolo about its particular approach to ESG
Saying that Tages is an investor in alternative asset management businesses does not really do justice to its eclectic nature
We asked two European pension funds how they hedge against interest rate risk, as the probability that interest rates will rise over the few next years grows 

Mikael Angberg, CIO of Första AP-fonden (AP1), one of Sweden's buffer funds, outlines the fund's investment philosophy to Carlo Svaluto Moreolo
The suspension of a GAM fund manager has revived the discussion about due diligence. We asked three pension funds how they deal with it

Christian Mosel, CEO of Ärzteversorgung Westfalen-Lippe, the pension fund for doctors in Germany's Westphalia-Lippe region, talks about his old-fashioned approach to investment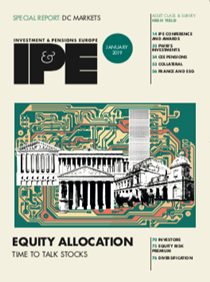 Digital Edition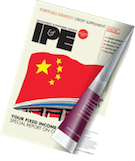 Subscribe to the digital edition of IPE magazine to view the latest issue directly in your browser.
How Dutch collective defined contribution schemes came about and how they differ from other schemes
The rate of increase in life expectancy in Germany appears to be slowing down 
Despite generous state incentives in the Turkish auto-enrolment system, opt-out rates are high
Whether or not to insure liabilities via a buyout or buy-in has long been a decision which most defined-benefit pension funds need to consider. Buyout deals have become integral to the pension fund landscape.